At Save Our Shores, we are fortunate to work with many unique and amazing individuals that choose to complete internships with our organization. Interns support our every day work in a multitude of ways. In addition, many of them complete independent projects based on their interests. Our interns are a truly invaluable resource to our organization, and we are inspired by their creativity and dedication to protecting the marine environment!
Krista Myers
Krista is a UC Santa Cruz alumni that recently moved back to Santa Cruz, and is committed to make positive change in the community she loves. She has a BS in Earth Science (UC Santa Cruz), an MS in Geology and Geophysics (Louisiana State University), and a Graduate Certificate in GIS.  Krista spent the last five years working with the Long Term Ecological Research project collecting weather and climate data in McMurdo Dry Valleys, Antarctica. Through her work in Antarctica, Krista became passionate about education and outreach, and conducted dozens of visits to classrooms and engaged the public on the topic of the cryosphere and climate change.   
Krista's passion in life is to make a difference with respect to climate change, and she joined Save Our Shores in 2021 to work as the Advocacy Intern on the Plastic Beverage Bottle Ban Campaign.  She is especially interested in implementing a city wide network of public water bottle filling stations that would provide free water to everyone living in and visiting Santa Cruz.  Krista is also a member of Citizens' Climate Lobby, Santa Cruz and Santa Cruz Climate Action Network. Krista is a strong believer that Santa Cruz has the potential to act as a model for cities around the world looking to transition towards a sustainable future that prioritizes the well being of the community and ecosystems alike.
Sachi Land
Having grown up in Santa Cruz county, the ocean and the nature around me have always been aspects of my life that I have loved and been taught to appreciate. I am currently an Environmental Science major at UC Berkeley, and I hope to be involved with environmental conservation work for the rest of my career and beyond. Save Our Shores has given me an amazing opportunity to be involved with ocean conservation and outreach within my own community, and I am very grateful that this internship has allowed me to be able to do the work I love and help make a difference at the same time!
Preethi Poola
Preethi grew up in Hyderabad, a south Indian city that is a major hub for the technology industry. She studied Microbiology and Chemistry and has an MBA. After she moving to the U.S she wanted to tackle the growing environmental challenges and decided to study at Middlebury Institute in Monterey. She graduated from the International Environmental Policy program with a focus on corporate sustainability.
At Save Our Shores, Preethi assisted with updating the S.O.S. Climate site, launching a new Solutionary Sandbox digital community, and social media posts. Additionally, she helped to influence policy change to protect our oceans, prevent plastic pollution, and support outreach activities. "I'm grateful to be part of a dynamic team and the work they are doing to Save Our Shores!"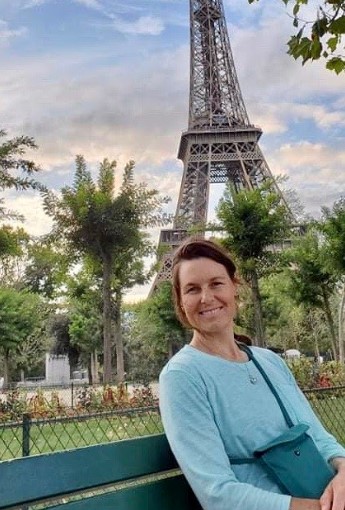 Abby Herhold
I am an ocean enthusiast and committed to protecting it. My love for the ocean came from growing up in Hawaii where my parents plopped me in the water before I could walk. I became fascinated by the underwater world; following fish for hours and hoping, if I stayed in long enough, that I would become one myself. This early passion for the ocean led to the discovery of sports such as surfing and open water swimming, two activities that I actively pursue today. Unfortunately, the colorful, fish filled oceans I grew up in are no longer the same. Our oceans are degrading at a rapid rate and we must act fast to mitigate the destruction.
I thoroughly enjoy my time as an intern at Save Our Shores working on projects such as beach cleanups, ROV adventures, blog writing, and data input and analysis. Save Our Shores is a dedicated community of passionate people whose goal is to protect and preserve the coastline for us all to enjoy, and I'm thankful to be a part of it!
Phoebe Gross
Phoebe was born and raised in Santa Cruz, where she developed a love for marine and coastal environments. She is currently a junior at UC Berkeley studying Molecular Environmental Biology, and hopes to participate in marine research and conservation efforts in the future.
During her internship, Phoebe  assisted staff with educational programs, and worked with fellow intern Abby on the
ROV project
. Inspired to help bridge the gap between the scientific world and our community, Phoebe summarized several marine research articles and created shareable documents that convey the complex scientific content in a condensed and easy to read way! Check them out by clicking the links below!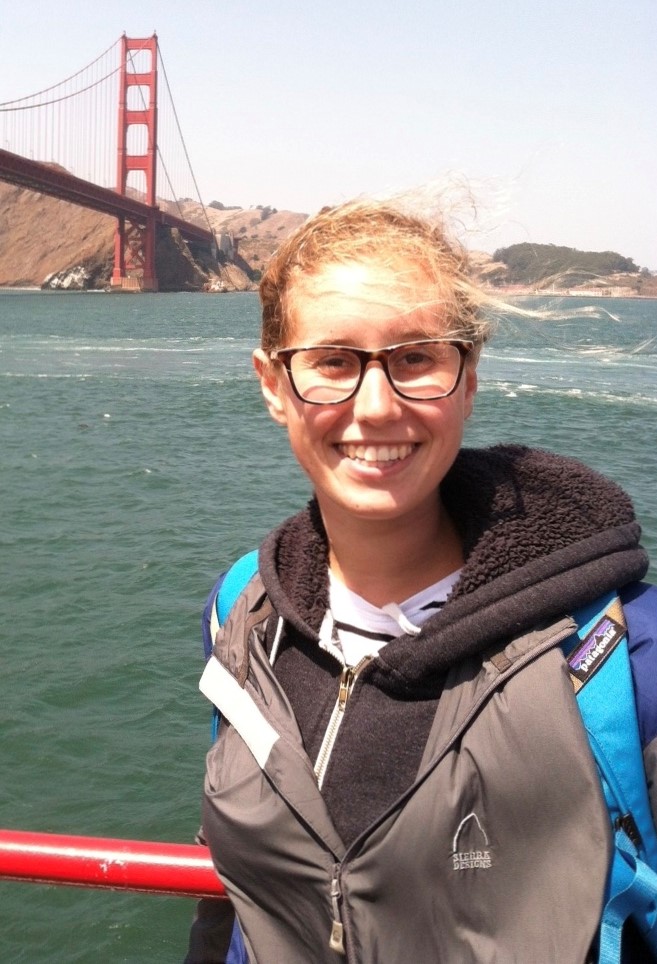 Julia Anderson
Julia  grew up in a town famous for its lemon festival in Upland, California. She studied environmental economics at UCSC, and now lives in Long Beach, Ca as a customer service representative for IMCD.
Julia a completed a 9 month internship SOS. Her responsibilities began with data organization and consolidation. This helped the team see where we could be more efficient on materials and locations. Additionally, she monitored inventory, entered data, assisted educational field trips and lead beach clean ups.
Lastly, Julia was instrumental in jump starting the ROV Project. She would lead dives with the underwater Remotely Operated Vehicle and take videos searching for marine debris. She wrote blog posts for National Geographic's Open Explorer Expeditions describing the trials, triumphs, and tribulations of each ROV dive. Thank you Save Our Shores for the amazing experience!