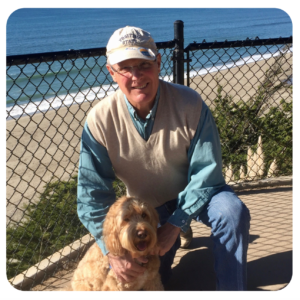 Michael Jones, Chair 
Michael Jones has lived in Santa Cruz County for 45 years since arriving in 1973 to attend UC Santa Cruz. Originally from Pasadena, California, he worked as an educator for 36 years in the Pájaro Valley Unified School District. Until retirement in 2015 Michael served as principal of Alianza Charter School. He is focused on working with Save Our Shores to protect our Monterey Bay National Marine Sanctuary and expand educational programs to build awareness, knowledge, and understanding of our unique and precious marine environment amongst students in schools throughout the area.
LeAnn Copriviza, Vice Chair
LeAnn was born in Utah and moved to Watsonville at age three. She attended school at CSU Long Beach and returned to the Monterey Bay after graduating. She has worked in catering, event planning, agriculture, education, and raised two children into young adults with a passion for the natural world. LeAnn has been a Sanctuary Steward for six years and has done public outreach, education programs, event planning, and beach cleanups with our organization. She would like to see Save Our Shores accomplish the goal of making beach cleanups unnecessary- to have a world where people understand the important impact that clean environments have on our mental, physical, and spiritual wellbeing.
Rich Vicenti, Treasurer
Rich, originally from Southern California, has his Bachelors of Arts in Sociology from University of California Santa Cruz and his Masters of Business Administration from Stanford University.  After working in the Silicon Valley, Rich moved back to Santa Cruz four years ago and describes it as "coming home". Rich has professional experience in public transit in Santa Cruz and the Bay Area and also has served as a senior financial advisor to nonprofits. He considers himself "all in" with Save Our Shores and is excited to work with the Sanctuary Stewards, board, staff, and volunteers.
Margaret Collins, Secretary
Margaret was born and raised in Uruguay on a sheep ranch, moved to California in 1974, and has been in Santa Cruz since 1982. She graduated from UCSC with a degree in comparative literature and taught English for six years. Margaret and her partner, Mark, founded Kayak Connection and sold the business after 23 years. Margaret started at Save our Shores as a steward and then joined the board. Her focus at Save Our Shores is to help the organization become a sustainable and influential nonprofit in the pursuit of a healthy Monterey Bay.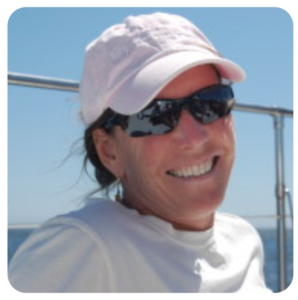 Nancy Connelly, Director
Nancy is originally from Connecticut but has lived in Santa Cruz for 28 years. She has a bachelor's degree in economics and a graduate degree in public policy. Throughout her career she's worked in the realms of agriculture, IT, biotech, and alternative energy. With Save Our Shores, Nancy aims to help the organization grow in the areas of development and community involvement and to successfully spread environmental awareness to Santa Cruz and surrounding communities.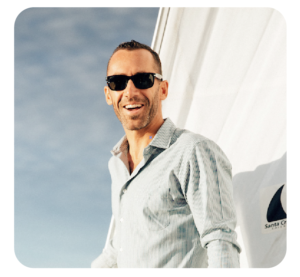 Tyler Fox, Director
Tyler grew up in Aptos, California.  Immediately following high school, Tyler taught surfing with the O'Neill Surf Academy in Europe.  He then went on to test his surfing skills on the world qualifying series and later moved into the big wave arena. Eventually, Tyler  competed at the Mavericks Invitational and placed 4th two years in a row.  Beside being a passionate ocean protector, Tyler also owns and operates the popular print and digital media hub- Santa Cruz Waves.  
Alejandro Garcia, Director
Alejandro Garcia was born and raised in Watsonville. After completing his general education at Cabrillo College, he transferred to UC Santa Barbara and majored in sociology with a lean towards the relationship between people and the environment. As an undergrad, Alejandro interned at the Human Rights Campaign in Washington DC and studied abroad in Rio de Janeiro, Brazil. Fun fact: Alejandro learned about Save Our Shores in elementary school when he and his classmates learned about the impacts of littering and marked storm drains in the neighborhoods surrounding the school. Alejandro is eager to inspire a new generation of ocean stewards to create an equitable blueprint for conservation.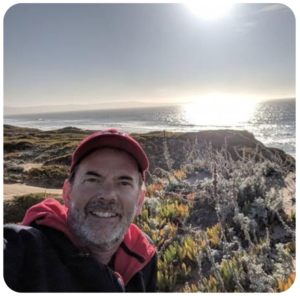 Dr. Charles Lester, Director
Charles grew up in Boulder, Colorado and lived in Santa Cruz for over 20 years. He's worked in the field of ocean and coastal management for more than two decades. Charles is currently at the Marine Sciences Institute at UC Santa Barbara where he continues to research, write, teach and consult about sea level rise, coastal resilience, and other aspects of California coastal law and policy. His goals with Save Our Shores are to bring his knowledge and experience to help build and support the capacity of our organization to protect the incredible coast and ocean resources.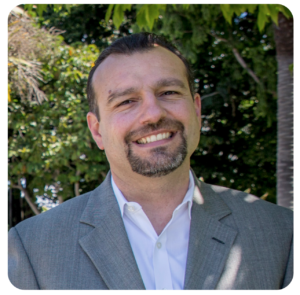 Dr. Faris Sabbah, Director
Faris

 has lived in Santa Cruz County for almost 30 years. He is an immigrant who spent his childhood in Iraq and his adolescence in Ecuador. Over the last 28 years in education he has served as a teacher, assistant principal, migrant education director, university professor, and county deputy superintendent. He is currently the Superintendent of Schools for Santa Cruz County. Faris hopes to help expand the educational component of Save Our Shores to develop the next generation of stewards for the environment.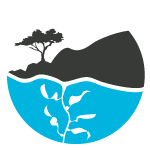 Cathleen Eckhardt- Director 
Featured photo by Amelia Olson