WAVES & WILDLIFE PHOTO COMPETITION
We have extended the entry deadline to August 15th for photos and August 31st for videos to give you a chance to take a few more fabulous summer photos and videos!
Scroll down for Submission Rules and our 2019 prizes!  

 Send us your best shots and short (30 second) videos of state marine protects areas (MPAs) along the Monterey Bay National Marine Sanctuary. The top images will be on the First Friday Santa Cruz art trail on September 6 at the Sanctuary Exploration Center and will remain displayed throughout the month. We aim to raise awareness and appreciation of our local MPAs by highlighting these locations and the amazing life within them! 
Here are the 1st, 2nd, and 3rd place winning images from 2018's competition: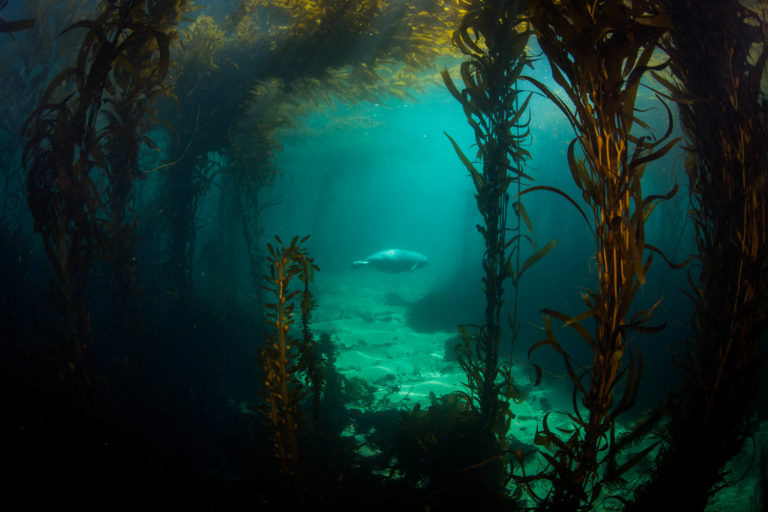 First place photo of a harbor seal at Point Lobos by Michael Langhans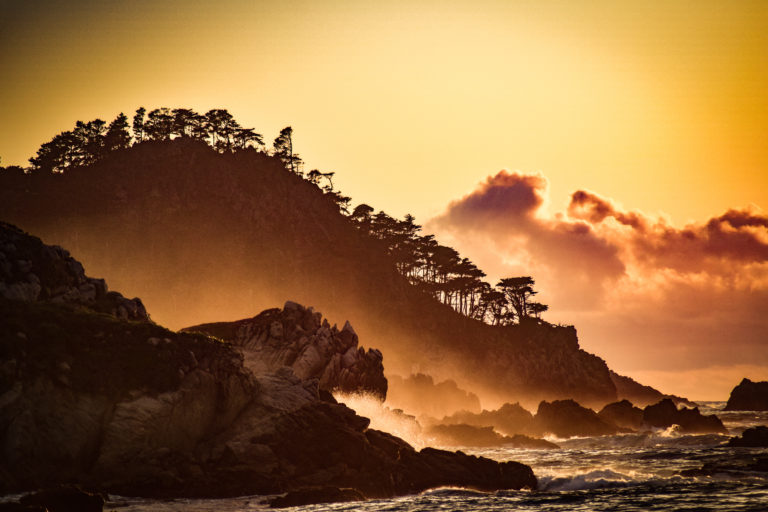 Second place photo of Point Lobos by Amelia Olson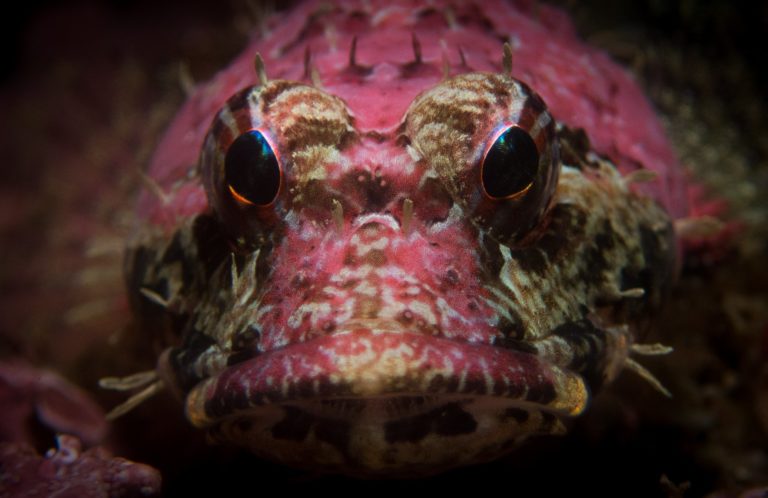 Third place photo of a coralline sculpin at Carmel Bay by Phil Lemley
WHAT ARE MARINE PROTECTED AREAS?
MPAs are portions of our ocean and estuaries that are sheltered from particular kinds of human disturbance. From rocky intertidal zones to lush kelp forests, MPAs include a wide range of ocean habitats along our coastlines. These protected parts of the ocean and shorelines help conserve and restore wildlife and habitats of the sea much like state and national parks do for land. MPAs protect critical habitats and improve the sustainability of fisheries. There are two kinds of MPAs: state marine reserves and state marine conservation areas. These types of areas provide different amounts and kinds of protection.
1st place will get first choice of these amazing prizes, 2nd place will get second choice, and 3rd place will get the remaining prize! THANK YOU to these organizations who donated these incredible items for our Waves and Wildlife competition.
RULES AND SUBMISSION GUIDELINES
We're accepting photo submissions until August 15, 2019 and video submissions until August 31st. Please read the following information carefully to ensure your work is successfully entered into the competition.
Photos and videos must be taken at one of the marine protected areas within the Monterey Bay National Marine Sanctuary which includes:

Montara State Marine Reserve (SMR)*
Pillar Point State Marine Conservation Area (SCMA)*
Año Nuevo State SMR
Greyhound Rock SCMA*
Natural Bridges SMR
Elkhorn Slough SMCA and SMR
Moro Cojo Slough SMR*
Soquel Canyon SMCA
Pacific Grove Marine Gardens SMCA*
Lovers Point SMR *
Portuguese Ledge SMCA*
Asilomar SMR*
Edward F. Ricketts SMCA
Carmel Bay SMCA*
Carmel Pinnacles SMR*
Point Lobos SMR and SMCA
Point Sur SMCA* and SMR*
Big Creek SMCA* and SMR*
Piedras Blancas SMCA* and SMR*
Cambria SMCA* and State Marine Park*
Please do not incorporate any text into your images

Preference is given to photos excluding people and man-made structures

Photos can be from any point in time

We are in need of images and videos of the less commonly visited MPAs (indicated by a * in the list above.) We get dozens of incredible photos of a handful of the MPAs, so we'd like to represent some of the lesser known areas this year too! (Of course, please still submit your pictures of the common MPAs too. We'll still utilize them!)

Photos must be original and belong to the submitter

You may submit as many images as you'd like

If you are submitting more than one photo, please attach them in the same email with a total file size limit of 25MB. Multiple email bundles are accepted.

Photos must hold a minimum resolution of 300dpi

Acceptable file format for digital images are jpg or tiff

Videos may be submitted via YouTube or Vimeo links

Title your email "Waves and Wildlife Entry"

Mention the MPA location of each of your photos

Include your first and last name in the email

If possible, please include the name of the various species within your image(s)

Submit your photos and video links to photos@saveourshores.org
By submitting photos and videos to the Waves and Wildlife photo competition, you agree to allow Save Our Shores to utilize your photos for all promotional purposes in print, online, and other outlets. This includes our website, social media outlets, newsletter, videos, etc. Photographers will be given credit for their work whenever it is used.