To empower the next generation of courageous changemakers who will protect our most important life-giving resources: our ocean and our climate.
WHY DO WE NEED S.O.S. WAVEMAKERS?
Since the release of the October 2018 UN IPCC Report giving little more than a decade to prevent unstoppable climate catastrophes from impacting their shared future, millions of young people on every continent have rallied to speak truth to power demanding immediate transformative solutions. Despite Santa Cruz County's proud history of social and environmental activism, this movement has been slower to take hold here than in other places around the globe.
3 Potential Hindrances to U.S. Youth Eco-Activism
U.S. media barely covers the climate emergency, the plastic crisis, or how global youth are rising up to protect life on Earth.
Overwhelmed with 24/7 Internet information, most Americans are aware of how humans are impacting the environment but few are tuned in to the increasingly disturbing predictions; pollution-induced disasters already happening around the world; or the urgency, scope, and scale of transformation needed to protect life on Earth.
Pressure to succeed in school, overloaded schedules, social pressure to conform with peers, and the fear of failure our competitive culture nurtures, may further deter some youth from participating in activism movements much less attempting to plan awareness-building events.
S.O.S. Wavemakers is Our Solution
S.O.S. WaveMakers will be a regional network of young leaders who support and inspire one another through weekly youth-led "drop-in" digital meetings and monthly in-person gatherings. An Advisory Circle of community leaders will ensure S.O.S. WaveMakers have needed knowledge, support, and connections; impactful leadership opportunities that enhance their academic development; and readiness for college and life.
Make a DONATION in support of S.O.S. WaveMakers!
(Please add a comment that you would like your donation to support S.O.S. WaveMakers.)
The young leaders spotlighted here share what compelled them to raise awareness about the climate emergency, the plastics crisis, and other looming environmental problems. They describe support they received and challenges they faced while planning walkouts, strikes, and rallies and speaking up in their schools and communities.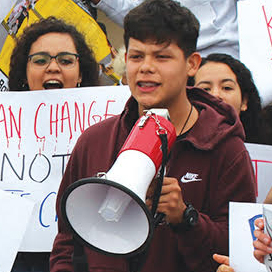 11th Grade, Watsonville High School
"I know the climate crisis is a problem with severe impacts on the earth so when my friend Verania was organizing a walkout to spread awareness I got on board to help fight the cause."
READ SPOTLIGHT
​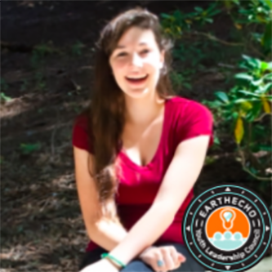 PCS Alum attending the University of Chicago
"I hoped that by taking action in my community, I was doing something to protect the people and places I loved. It was a way of taking the fear I felt and repurposing it into determination and persistence."
READ SPOTLIGHT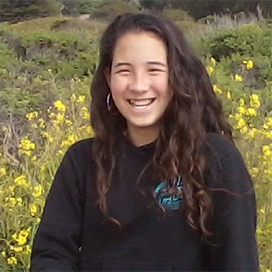 8th Grade, Mission Hill Middle School
"Teachers have tried mostly to stay out of it, and while the administration at my school did not directly stopped us from walking out or protesting, they have made the process more difficult."
READ SPOTLIGHT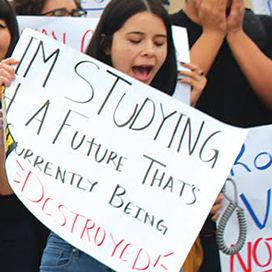 11th Grade, Watsonville High School
"We want people to understand, we don't expect this walk out to immediately change things. It's more about bringing awareness and educating others. We just want our voices to be heard."
READ SPOTLIGHT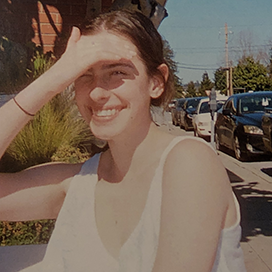 2019 Graduate, Santa Cruz High School
"There were some hecklers in the crowd that caused me to rethink the entire project. But, I know that the majority opinion was that the event went well and inspired many."
READ SPOTLIGHT
Growing coalition of youth eco-activism supporters & collaborators
Citizen's Climate Lobby (Santa Cruz Chapter)
Doug Erickson, Founder Santa Cruz New Tech Meetup
Rebecca Garcia, Watsonville City Council Member
Patagonia Santa Cruz
Regeneración, Pájaro Valley Climate Action
Santa Cruz County Climate Action Network
Santa Cruz Indivisible
Sunrise Movement, Santa  Cruz Hub
Surfrider Monterey
Surfrider Santa Cruz
The Last Plastic Straw
Watsonville Film Festival
SEPT 20TH YOUTH CLIMATE RALLIES:
The Next Generation of wavemakers
Save Our Shores is grateful to young people all over the world who are waking up, speaking up, and demanding systemic changes.

Through our S.O.S. WaveMakers initiative, we will empower young leaders in our region by:
Helping them to connect with other young leaders to build a supportive community

Ensuring they have the accurate and up-to-date knowledge and skills they need to be impactful communicators

Securing opportunities for them to engage in meaningful dialogue with influencers and decision makers

Building a network of community collaborators

Working with collaborators and youth to organize awareness-building protests and rallies, educational events, advocacy campaigns, etc. 

Building a coalition of individuals, businesses, and organizations that officially endorse the Youth Activism Movement 

Forming an adult Advisory Circle to offer mentoring and strategic advice
Through this ongoing support, we will help S.O.S. WaveMakers as they become courageous changemakers who will inspire groundbreaking solutions to today's seemingly impossible challenges.
PHOTO CREDITS: Johanna Miller/Register-Pajaronian, Jordy Hyman Santa Cruz Sentinel, and Amelia Olson, Point Lobos 2018, Save Our Shores