The 2nd GloBal climate strike was May 24
INSPIRED BY MARCH 15TH CLOCKTOWER RALLY & THE GLOBAL FRIDAYS FOR FUTURE MOVEMENT, WATSONVILLE & SANTA CRUZ YOUTH PLANNED MAY 24TH WALKOUTS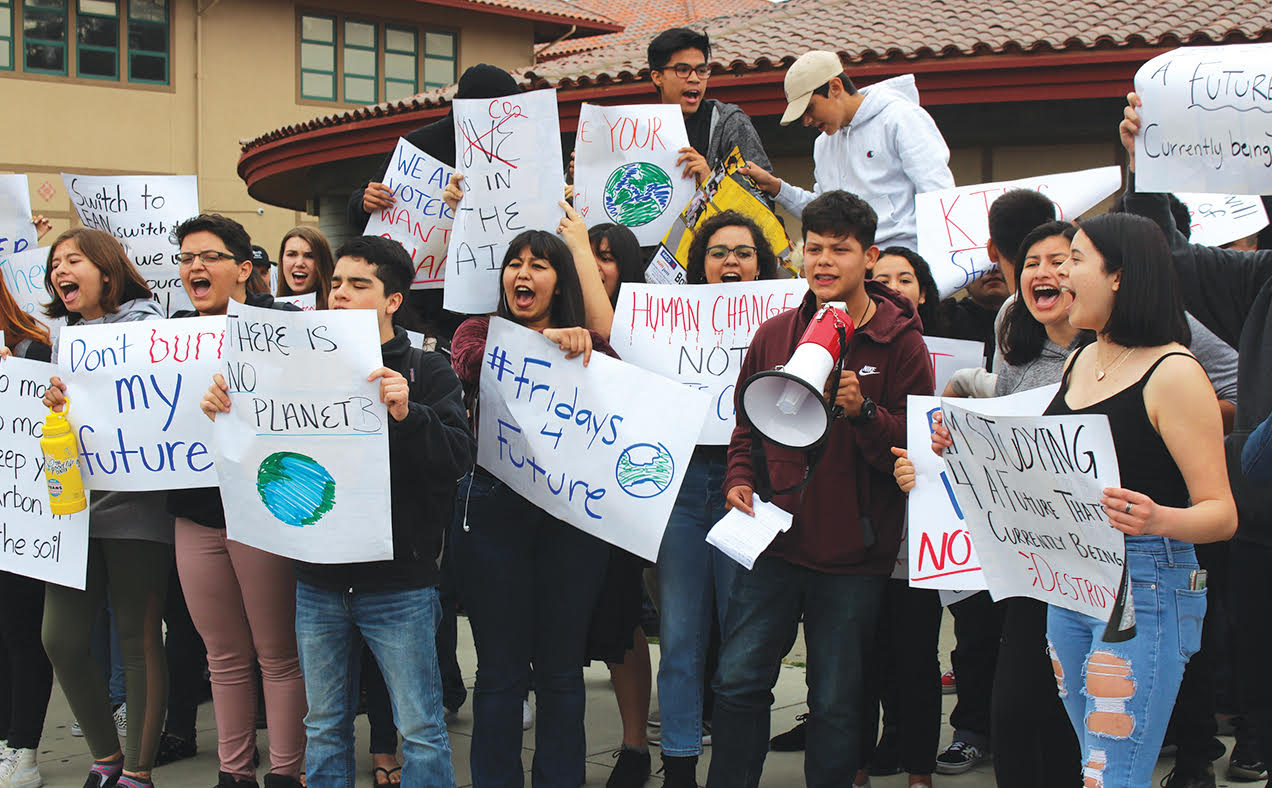 To our knowledge, the only youth-led strikes in the Santa Cruz County area in solidarity with the 2nd Global Climate Strike on May 24th were held during break time at Watsonville High School and Mission Hill Middle School. The organizers of both strikes had participated in the March 15th Clocktower Rally in Santa Cruz. 
The 1st GloBal climate strike was March 15
UCSC STUDENTS & STUDENTS FROM LOCAL SCHOOLS UNITE AT MARCH 15 RALLY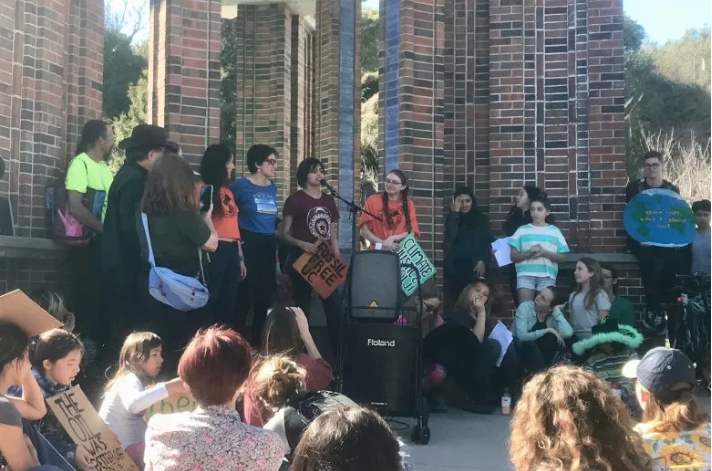 On March 15, UCSC students marched into the city carrying signs, picking up students at Mission Hill Middle School and Santa Cruz High School on the way. Around 150 people including students from Pacific Collegiate School, Georgiana Bruce Kirby Preparatory School, Monarch Community Elementary School and Santa Cruz Children's School met them at the Town Clock at 3 p.m. READ MORE
THE SANTA CRUZ COUNTY OFFICE OF EDUCATION SUPPORTS YOUTH EMPOWERMENT

ALL-SCHOOL EMAIL ABOUT THE MARCH 15 GLOBAL CLIMATE RALLY
After receiving the COE's letter, Pacific Collegiate School Principal Simon Fletcher sent an all-school email to ensure parents were aware of the plans for a March 15 after school climate rally and the walkout being planned by some UCSC, high school, and middle school students.
Who are these young people focusing on the climate?
Dr. Dana Fisher, professor of sociology at the University of Maryland who recently completed a survey of participants of the youth climate movement, found that the youth climate movement brings in people with experience in what is sometimes called the "resistance": the broader movement that has been challenging President Trump's administration and its policies since January 2017. This movement has merged the efforts of various progressive movements within it (including women's rights, immigrant rights, gun control, and climate change). READ MORE

S.O.S. Climate Talk #1—An interview with Dr. Dana R. Fisher, Professor of Sociology and the Director of the Program for Society and the Environment at the University of Maryland. Dr. Fisher recently completed an Internet survey of youth climate activists and wrote a story in The Washington Post describing who is participating in the youth climate movement. MORE ABOUT DR. FISHER
PHOTO CREDITS: Johanna Miller/Register-Pajaronian, Jordy Hyman Santa Cruz Sentinel, and Amelia Olson, Point Lobos 2018, Save Our Shores