At Save Our Shores, we are lucky to have an amazing base of volunteers that has committed to supporting our work and furthering our mission. Our Sanctuary Steward program began in 1996 to engage members of the community in issues surrounding marine conservation and advocacy on a deeper level. These passionate volunteers are highly trained and qualified to represent SOS,  and dedicate many hours to promoting marine conservation. In 2019, Sanctuary Stewards dedicated over 300 hours to our organization! We would not be able to complete nearly the amount of work we do without them!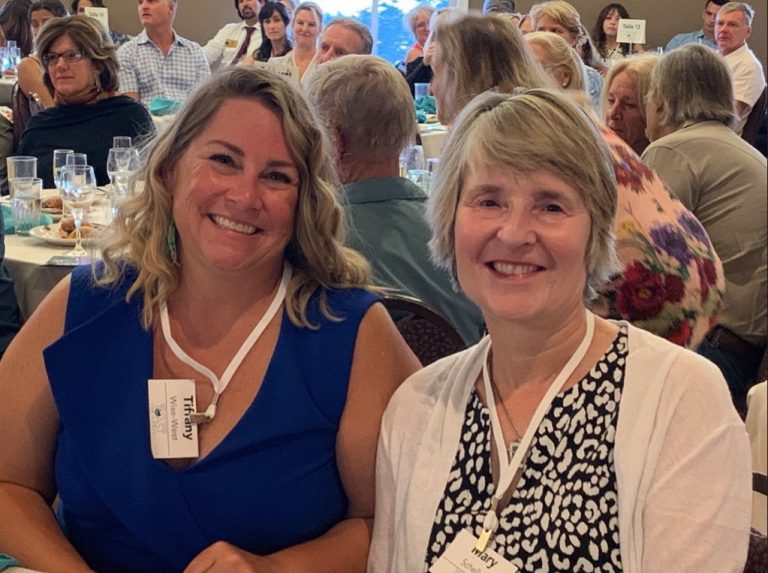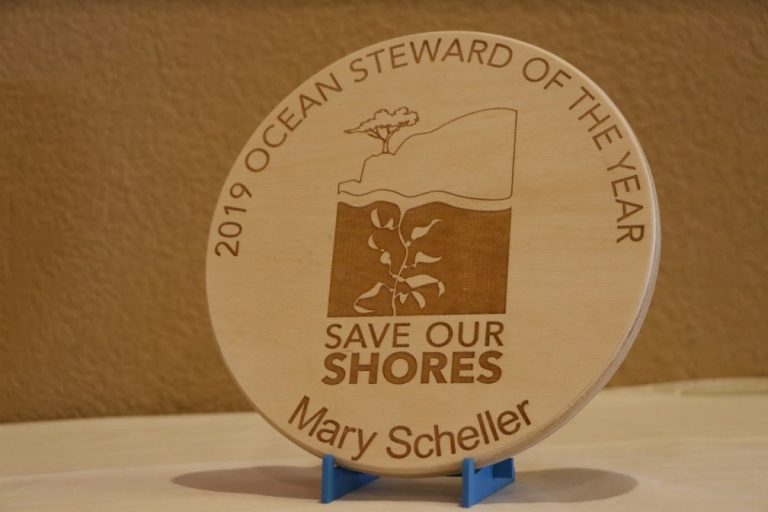 2019 Ocean Steward of the Year!
Mary Scheller  is a dedicated Sanctuary Steward, and the recipient of our 2019 Ocean Steward of the Year Award. Over the last 5 years she has led or volunteered at approximately 60 events totaling over 200 hours working with more than 800 volunteers and students, and has been an insurmountable asset to our organization. When she is not leading beach clean-ups as a dedicated Sanctuary Steward for Save Our Shores, she advocates for the ocean as a docent at the Monterey Bay National Marine Sanctuary Exploration Center, provides outreach and education as a City of Santa Cruz Master Recycler, and leads a local team working on alternatives to plastic packaging. Mary has been passionate about nature since she was a child. A Chicago native and creative communications executive, she is dedicated to educating the public about the impacts of plastic pollution and providing a "voice" for the environment. An avid hiker and world traveler, you'll find Mary picking up debris on trails and beaches around the globe. She enjoys inspiring all ages to make simple changes to protect the planet. 
Leading beach cleanups is one of the biggest roles Sanctuary Stewards take on. In 2019, Stewards led over 40 cleanup events, connected with over 600 volunteers, and removed over 1 ton of trash and 270 pounds of recycling from our environment. A huge thank you to everyone who helped prevent all of that debris from entering our beloved Monterey Bay!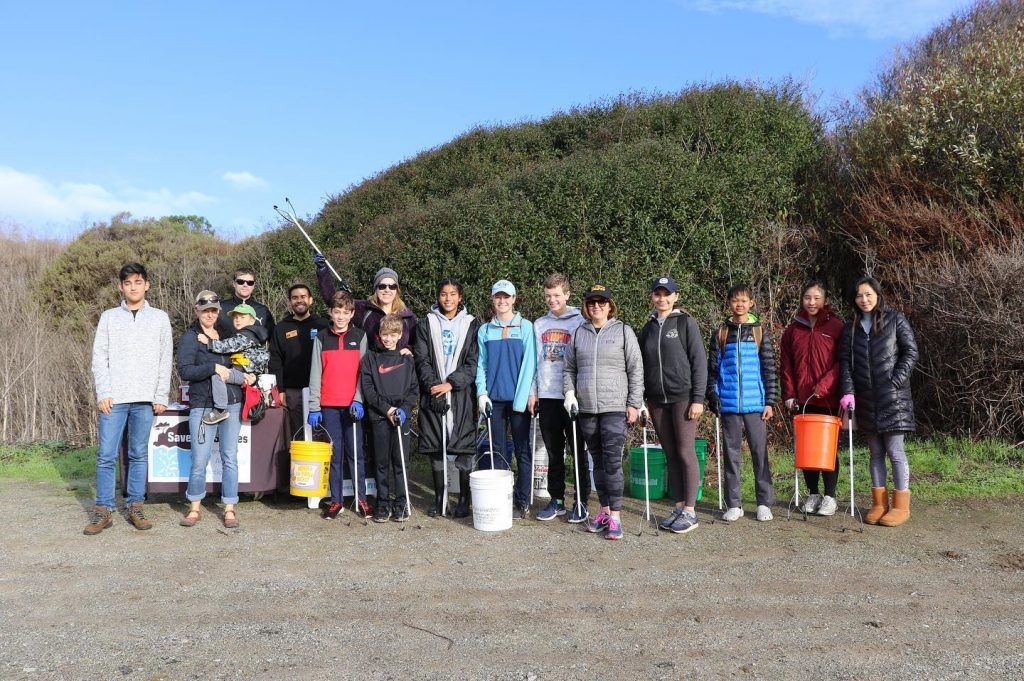 From outreach and beach cleanups to education and advocacy work, our Sanctuary Stewards do it all! Here is a photo of two Stewards, Keith Gudger and Haley Canales, alongside intern Abby Herhold on a day of Storm Drain Marking. For this project, they surveyed storm drains in the City of Santa Cruz placing "Drains to Ocean" decals, and spreading awareness about how litter can travel from our streets through storm drains and into the ocean.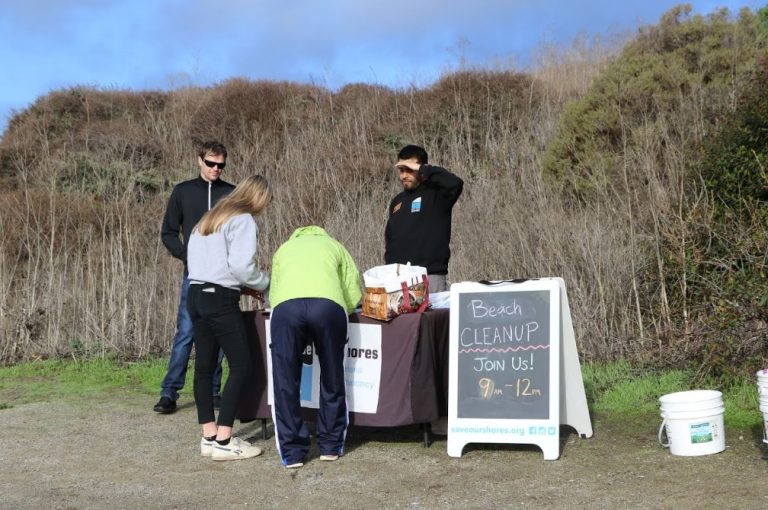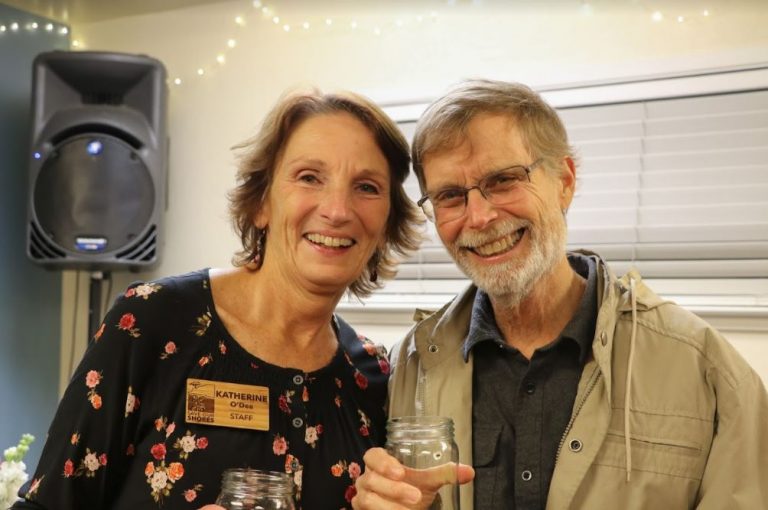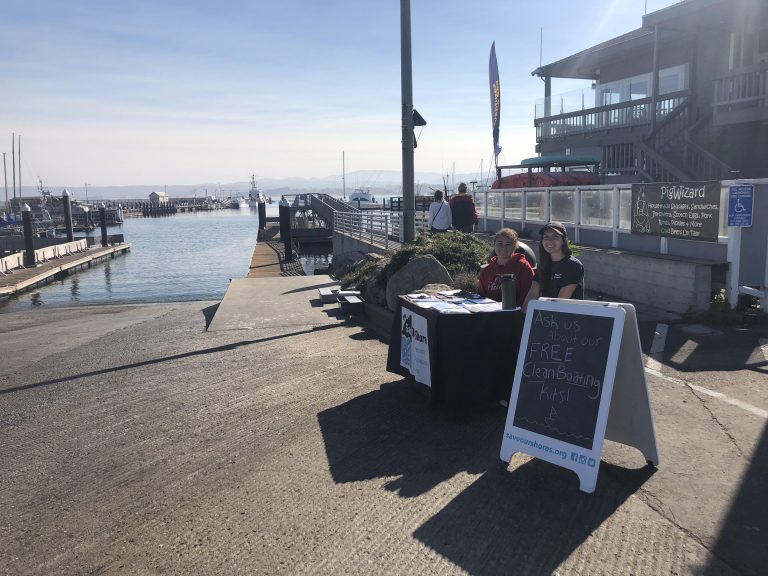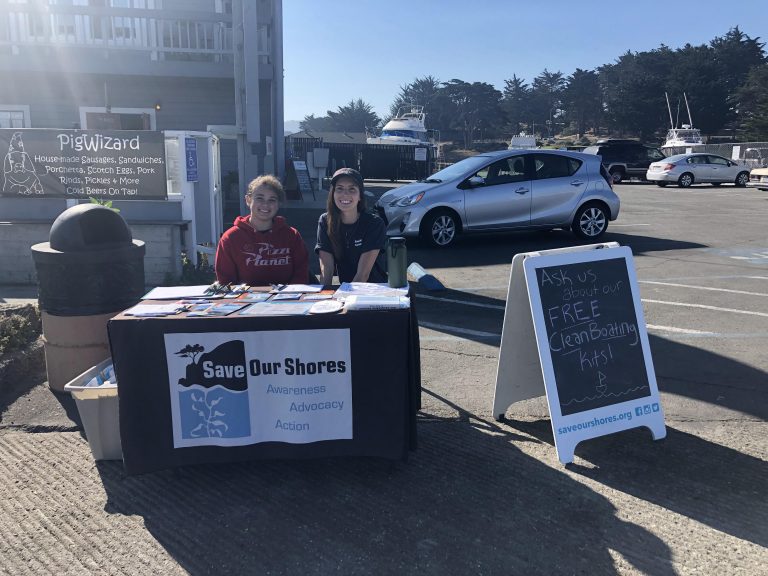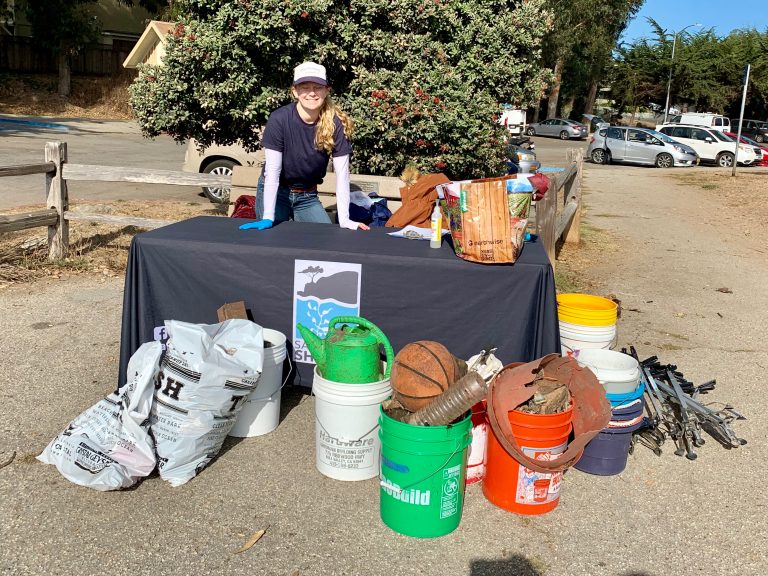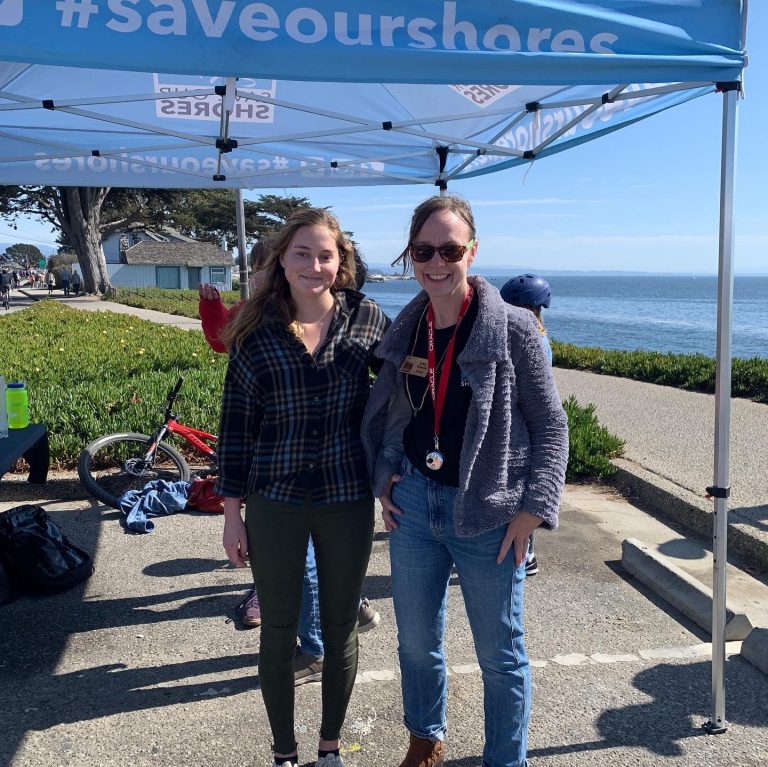 Interested in learning more about our Sanctuary Steward program, or becoming a Steward? Click here to learn more!