At Save Our Shores, we are lucky to have an amazing base of volunteers that has committed to supporting our work and furthering our mission. Our Sanctuary Steward program began in 1996 to engage members of the community in issues surrounding marine conservation and advocacy on a deeper level. These passionate volunteers are highly trained and qualified to represent SOS,  and dedicate many hours to promoting marine conservation. In 2019, Sanctuary Stewards dedicated over 300 hours to our organization! We would not be able to complete nearly the amount of work we do without them! 
Sanctuary Steward Spotlight
Meet Julia Cheresh!
What made you want to become a Sanctuary Steward?
I'm inspired by the policy initiatives SOS has accomplished to promote wide-scale change. On a smaller scale, our individual choices and actions contribute to the plastic pollution problem, so I wanted to get involved with community members to promote awareness and provide solutions.
What are you most looking forward to this year? 
I'm hoping to learn to sail this summer, and I can't wait to explore more of the Monterey Bay on a boat!
When you're not volunteering with Save Our Shores, what are some other ways you like to spend your time?
I enjoy rock climbing, camping, cooking and reading!

If you could be any marine animal what would you be?
A whale shark

Favorite quote:
"Keep a little fire burning; however small, however hidden." – Cormac McCarthy, The Road
Thanks, Julia! 
Leading beach cleanups is one of the biggest roles Sanctuary Stewards take on. In 2019, Stewards led over 40 cleanup events, connected with over 600 volunteers, and removed over 1 ton of trash and 270 pounds of recycling from our environment. A huge thank you to everyone who helped prevent all of that debris from entering our beloved Monterey Bay!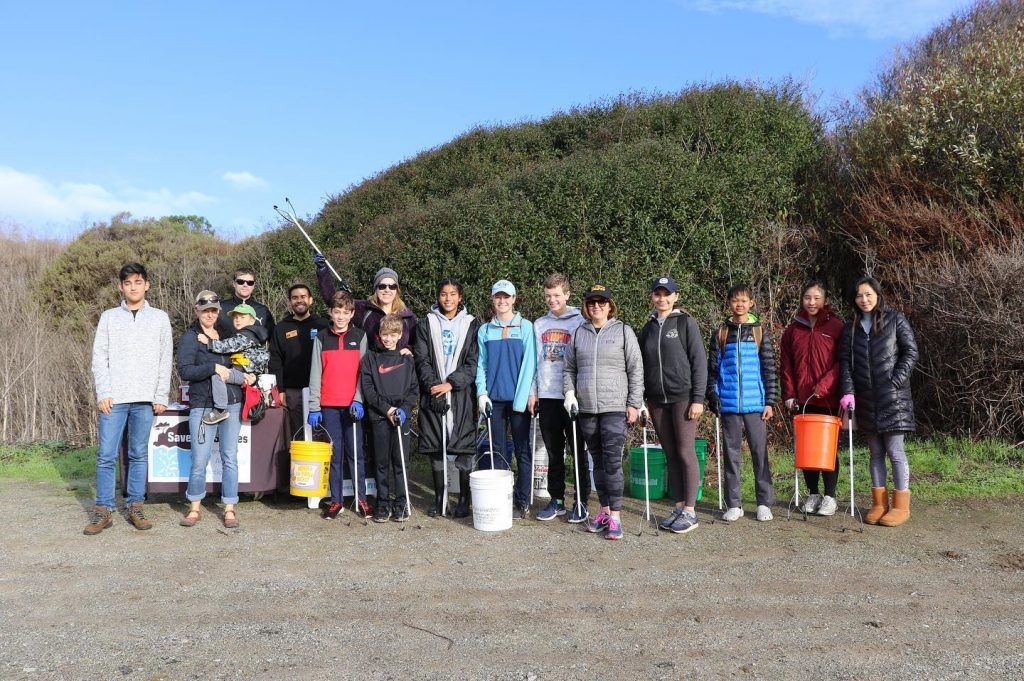 From outreach and beach cleanups to education and advocacy work, our Sanctuary Stewards do it all! Here is a photo of two Stewards, Keith Gudger and Haley Canales, alongside intern Abby Herhold on a day of Storm Drain Marking. For this project, they surveyed storm drains in the City of Santa Cruz placing "Drains to Ocean" decals, and spreading awareness about how litter can travel from our streets through storm drains and into the ocean.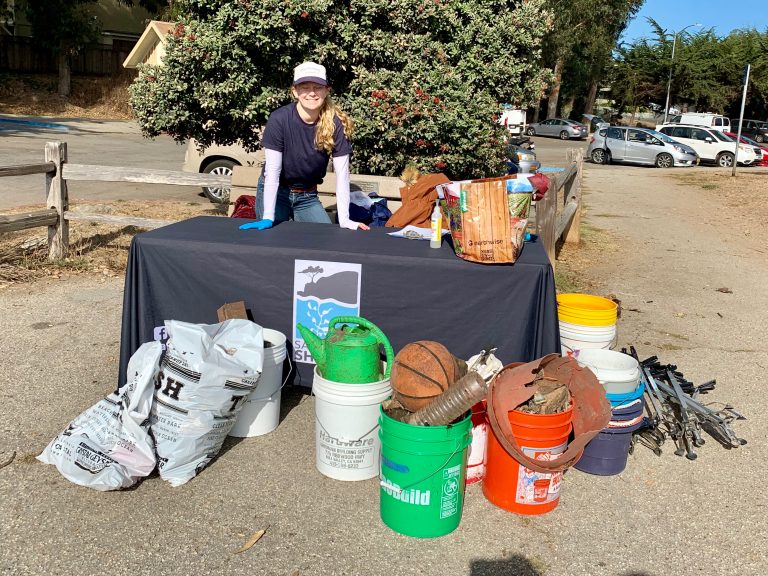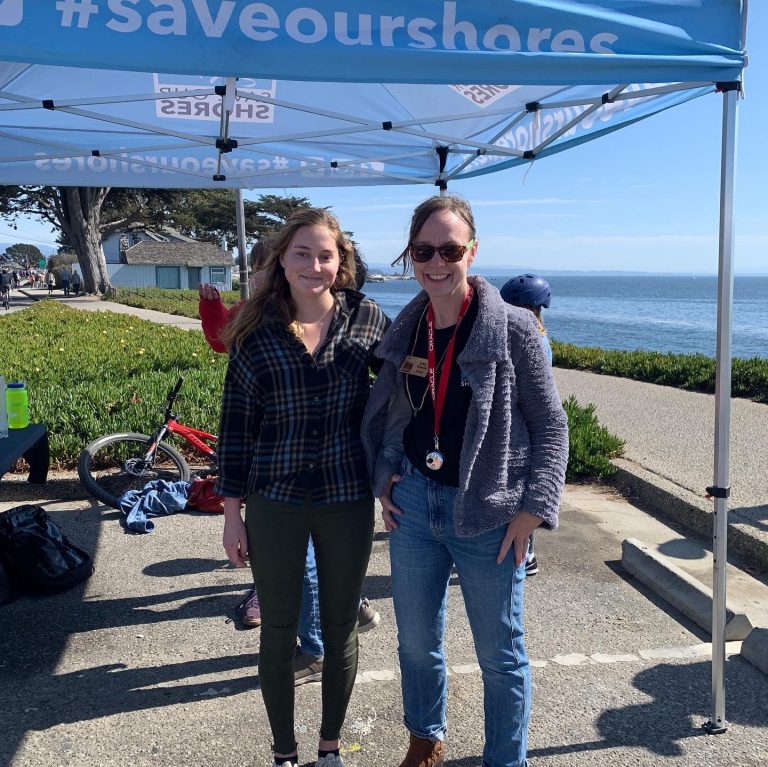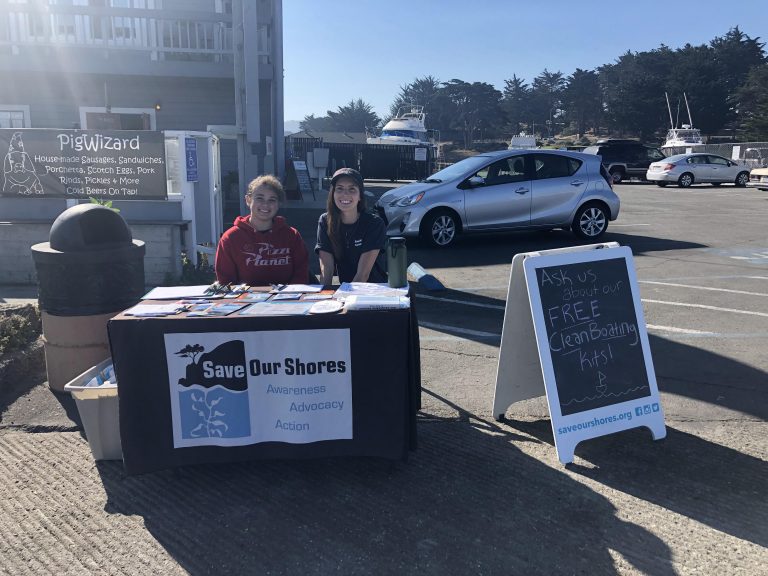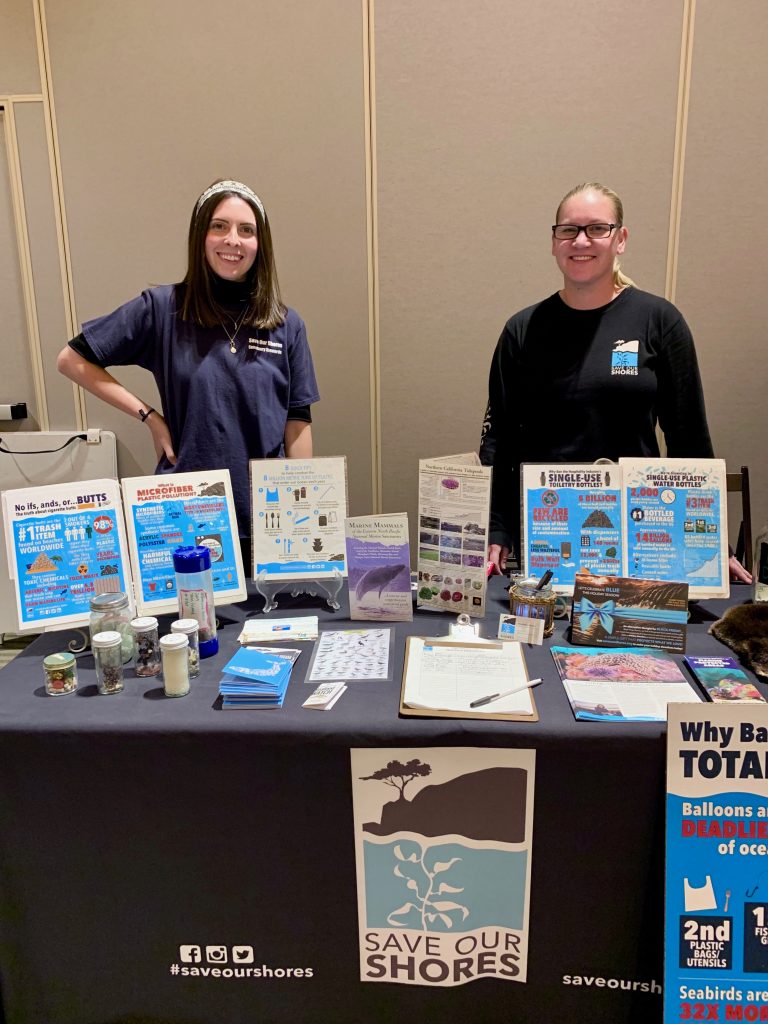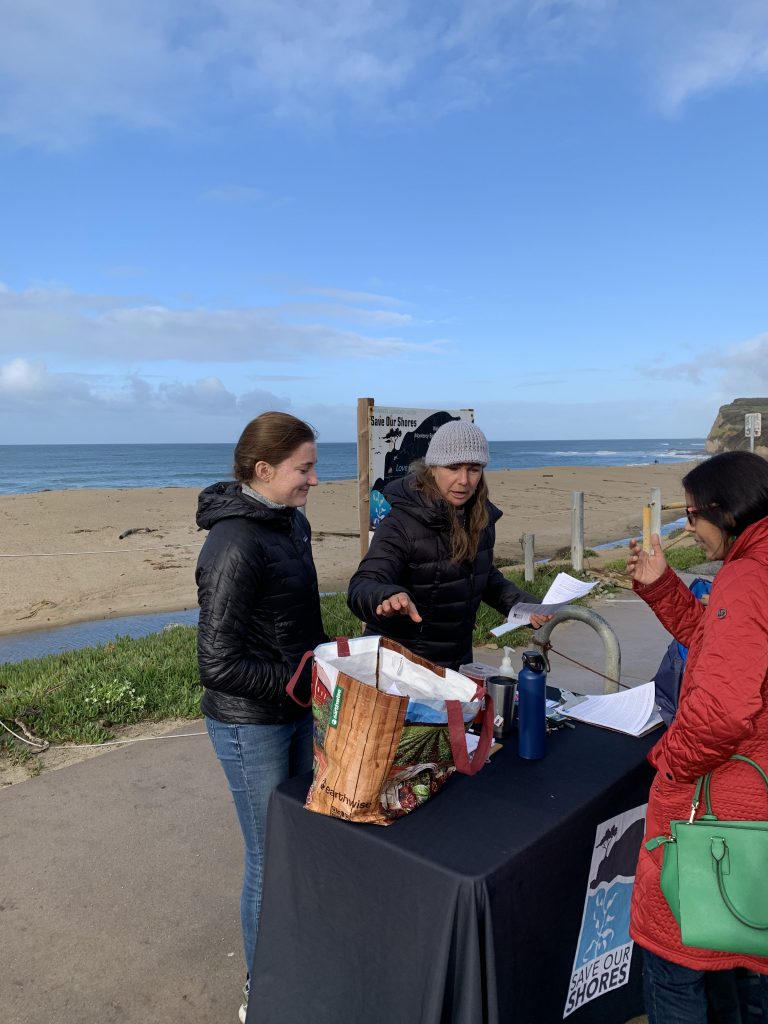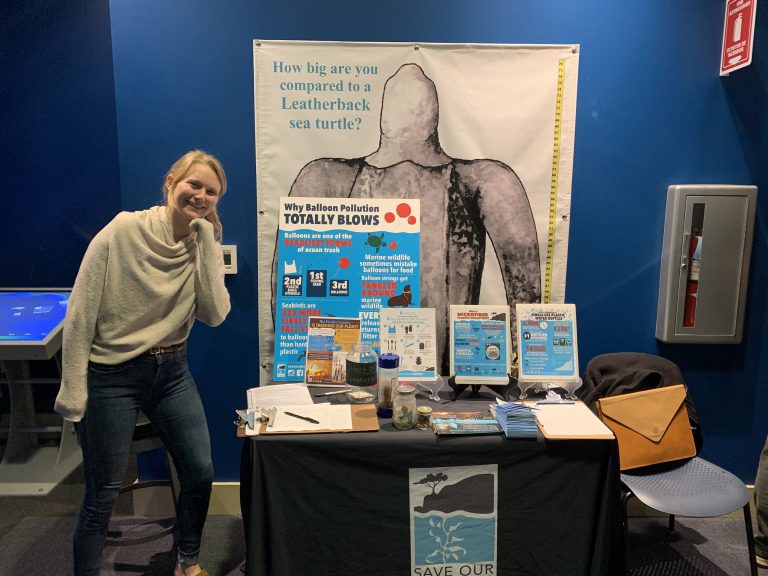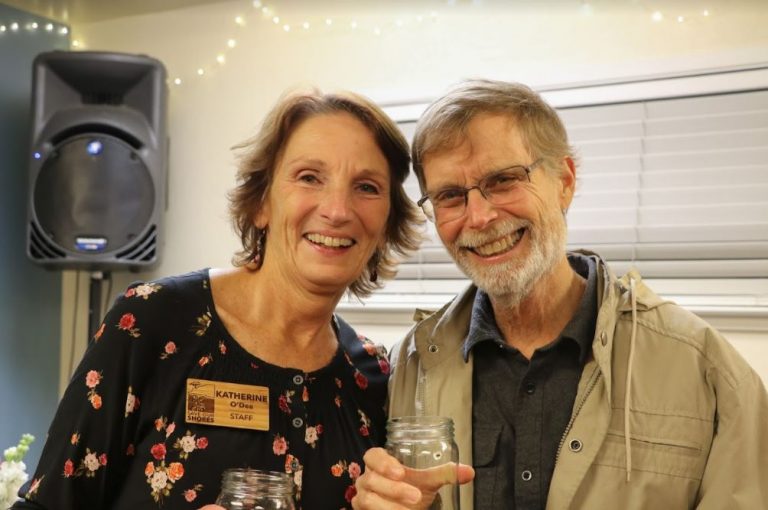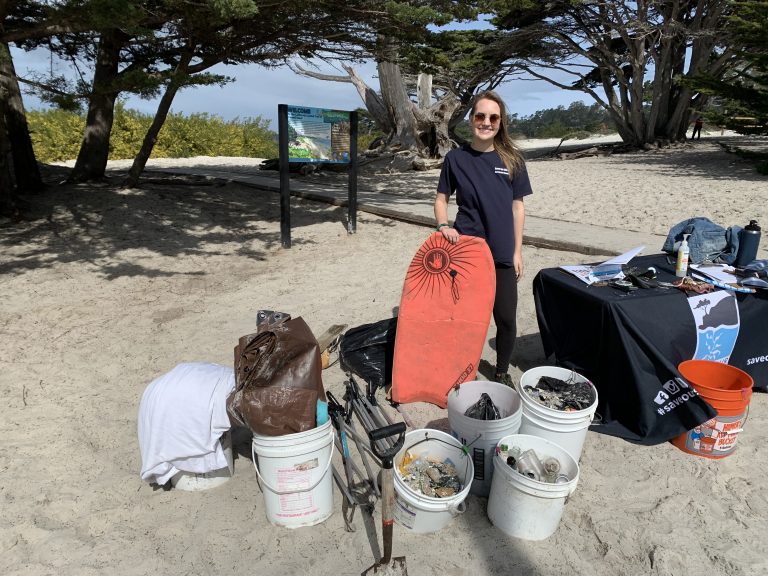 Interested in learning more about our Sanctuary Steward program, or becoming a Steward? Click here to learn more!