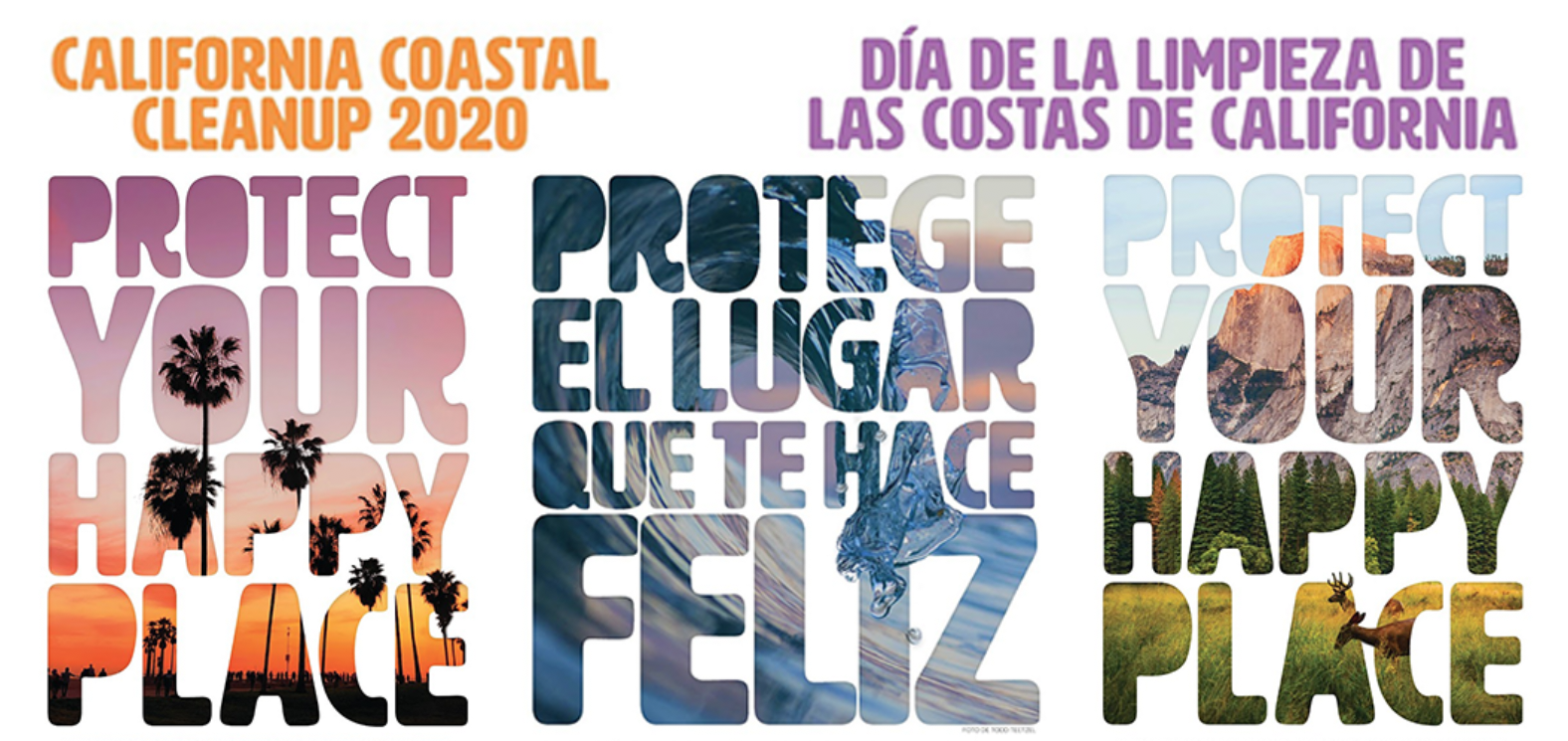 Thank you to everyone who helped to make our first ever Coastal Cleanup Month a tremendous success! 
We are incredibly grateful to the more than 760 people who cleaned over 160 miles picking up over 28,700 debris items during our first-ever socially distanced Coastal Cleanup Month, and to our sponsors who offered much appreciated financial support. Thank you all for showing that our community cares enough to protect our beloved Monterey Bay even when a global pandemic prevents us from gathering in person!
If you participated in Coastal Cleanup Month, we would like to hear your feedback! Please take five minutes to complete this survey, and you will receive a coupon for a free taco at Rubio's! 
Thank you to our ACC 2020 Sponsors!​
There is still time to share photos, videos, and stories from your cleanups! Use the form below and/or (if you have a public Instagram account) post to your Instagram feed, tag @SaveOurShores, and use the hashtags #SOSACC2020 and #ProtectYourHappyPlace which will direct your post to be added to our ACC 2020 gallery (below).
If you find something strange, bizarre, or just downright hilarious, upload and choose "Most Unusual Find" in the dropdown or post to Instagram with the hashtag #MostUnusualFinds and tag @SaveOurShores!
Share youre photos, videos, & stories!
Didn't get to participate this year? Stay tuned for Annual Coastal Cleanup 2021! ACC occurs every year in September, usually on the 3rd Saturday of the month.
By participating you understand and agree that neither Save Our Shores, the State of California,
California Coastal Commission, nor associated jurisdictions may be held liable or responsible in any way for any injury, death, or other damages to you or your family, heirs, or assigns that may occur
as a result of your participation, or as a result of product liability or the negligence,
whether passive or active, of any party in connection with the cleanups.