Help Save Our Shores make nature the classroom by supporting us through Santa Cruz or Monterey County Gives!
Support Save Our Shores by giving your favorite ocean lover a Sea Star Membership and/or becoming a Sanctuary Sea Star today!
Stay up to date with news, events, and opportunities at Save Our Shores by signing up for our email list.  We'll keep you informed and engaged on what's happening in your Monterey Bay without flooding your inbox!
Announcing our 2021 Waves & Wildlife Winners!
1ST PLACE
"Cormorant vs. Cabezon" at Elkhorn Slough SMCA & SMR by Jon Anderson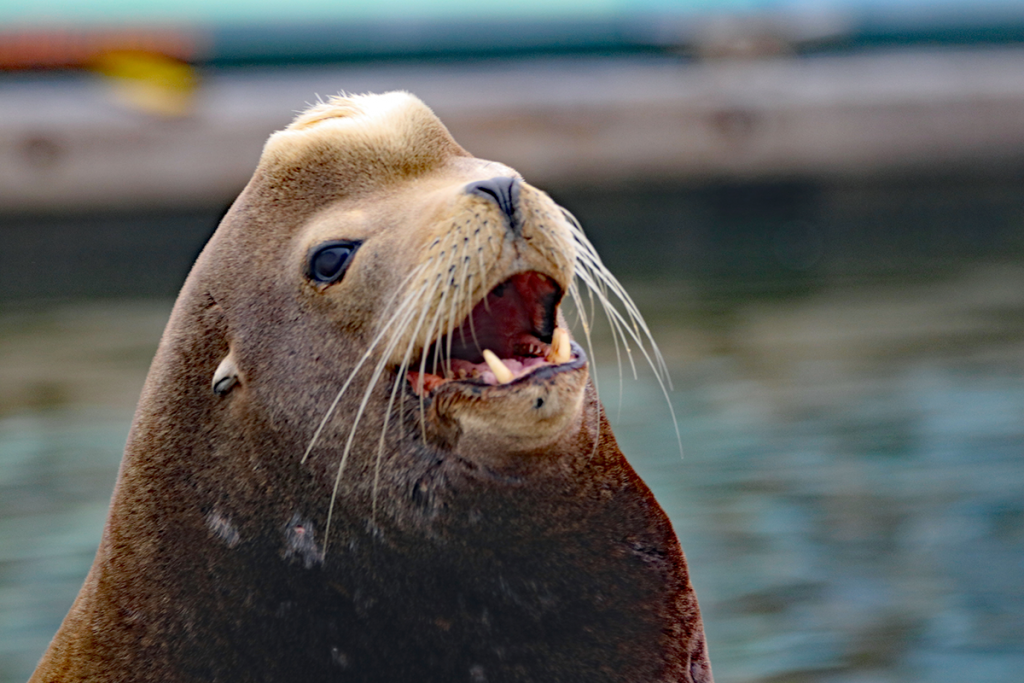 2ND PLACE
"California Sea Lion" at Elkhorn Slough SMCA & SMR by Molly McCorkell
3RD PLACE
"Purple Striped Jelly!" at Edward F. Ricketts SMCA by Phil Lemley
VIDEO WINNER
"Young Cormorant Training" at Edward F. Ricketts SMCA by Bruce Sudweeks
AUDIENCE CHOICE AWARD (Photography)
"Anemone Close-Up" at Natural Bridges SMR by Becky Gustafson
AUDIENCE CHOICE AWARD (Video)
"Life Beneath The Bay" at Lovers Point SMR by Connor Maclean
Thank you to our 2021 Waves & Wildlife sponsors!

Watch TRUTH + JUSTICE = HOPE!
The June 10th California Ocean & Climate Justice Summit amplified stories and solutions from the BIPOC environmental justice leaders who participated in a spring mini-fellowship hosted by the Resource Center for Nonviolence and Save Our Shores. Please join us in supporting these emerging leaders in their efforts to inspire California to recognize how its diverse population, cultural influence, vast wealth, and startup mindset can be essential collective forces to regenerate our ocean and lands and launch a just, sustainable global future.
Our speakers share their experiences offering insights into how and why things are broken and how we might begin to envision and implement meaningful solutions. Their stories and dialogue invite us to explore how we can evolve beyond fundamentally flawed systems that rely on environmental racism and sacrifice zones.
Our vision is to have the California Ocean & Climate Justice Summit serve as a catalyst for an ongoing statewide community of practice aimed at nurturing the global transformation needed to cultivate a thriving future.
Visit https://bit.ly/CAEJsummit for the Fellows' bios and email addresses.
Help stop plastic pollution in the Monterey Bay!
The Plastic Industry is trashing our planet, and we are fighting back!
Save Our Shores is calling our community to action. We are launching a signature gathering campaign to minimize pollution from plastic beverage bottles by mandating that all single-serve beverages be sold in aluminum and glass containers.
Sign our petition today to urge local legislators to be a part of the plastic pollution solution!
If we stand together, we can heal together.
"Racial inequity is a problem of bad policy, not bad people."
Dive into our online learning resources!
Learn how to do safe social distancing cleanups!
Check out our YouTube Channel!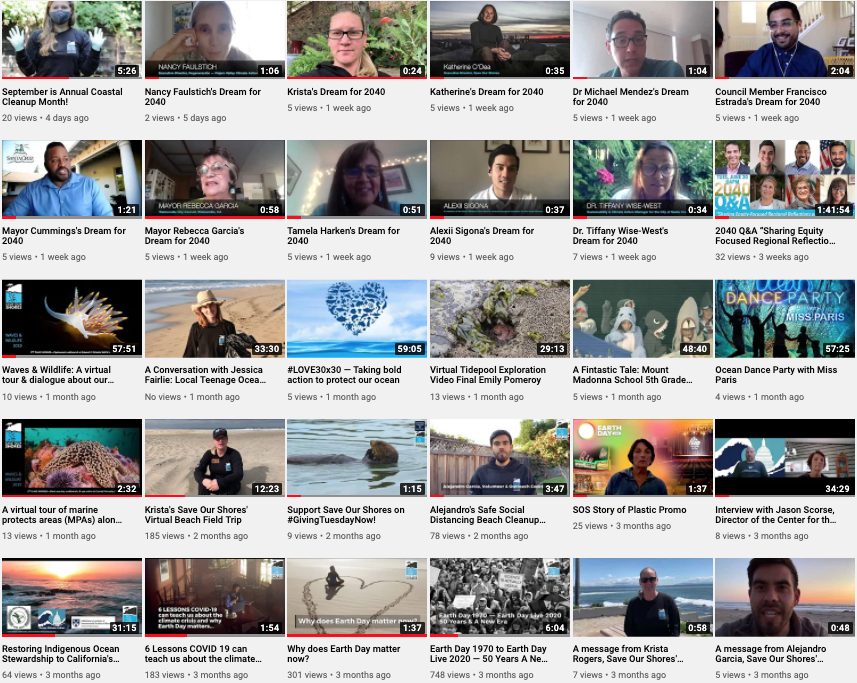 SINISTER SIX PLASTIC MITIGATION CAMPAIGN
We're taking on contact lenses, single-use toiletry bottles, coffee pods, balloons, microfibers, and single-use water bottles which are polluting the Monterey Bay and filling our local landfills.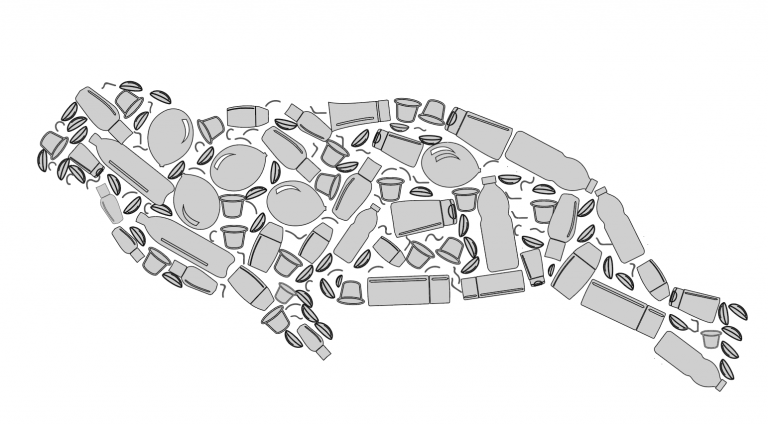 OVER 4 DECADES OF BOLD ACTION
From preventing offshore oil drilling and combatting plastic pollution to ending illegal sand mining—our history is deeply woven with the Monterey Bay National Marine Sanctuary.  Watch this video and hear from one of our founders, Kim Tschantz, about the creation of Save Our Shores in 1978. 
Featured photos by Kim Steinhardt, Edward Garner, and Amelia Olson