Be a Storm Water Steward and help to protect our local watershed! When it rains, pollution can flow from our yards or streets into storm drains, creeks, or the San Lorenzo River, all of which ultimately drain into the Monterey Bay National Marine Sanctuary. Follow these simple steps to help keep our watershed clean and healthy for all!
Be sure to follow our campaign on social media and SHARE our posts, tagging @SaveOurShores and @CitySantaCruz!
1. Don't wash your car in your driveway if you can avoid it. If you do wash your car at home, do so in a way that the wash water flows to your landscaping where it will be absorbed and filtered by plants, and consider using non-toxic products. When soapy water is left on pavement, only the water evaporates and not the soap! The soap will be carried to the nearest waterway the next time it rains, where it can impact aquatic organisms. Any leftover wash bucket water can be poured into an indoor sanitary sewer drain (such as your shower or sink) or into your landscaping. Don't dump this soapy water on the driveway or street. Lastly, be sure your hose has an auto shut-off nozzle to reduce water run-off.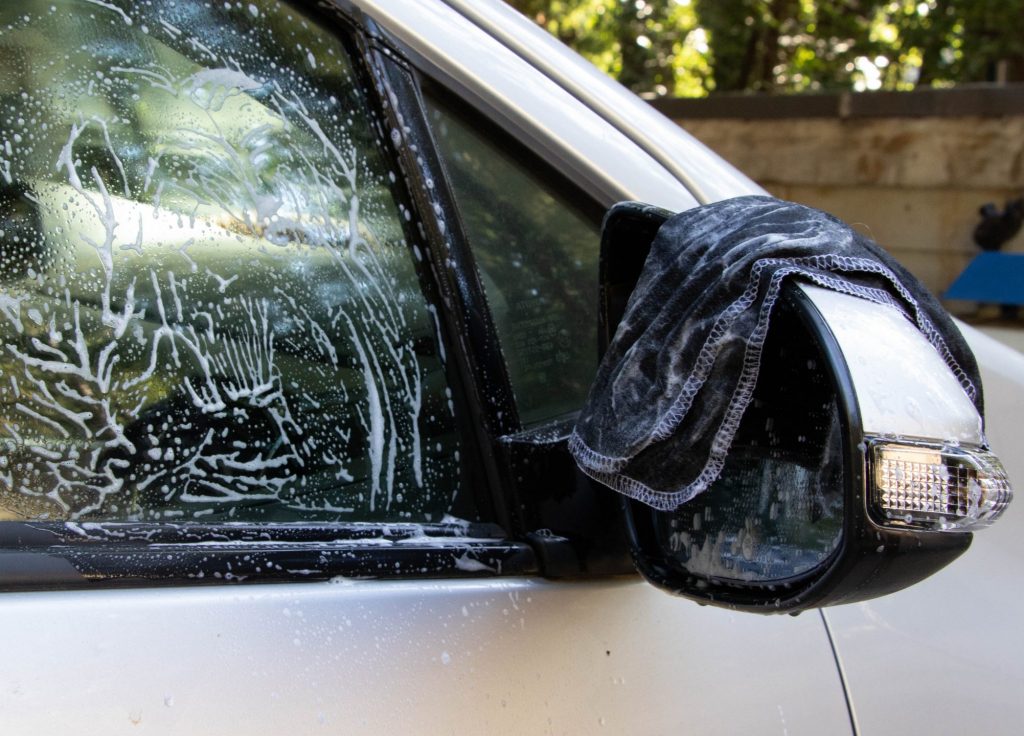 2. Plant native plants in your yard! Native plants can help absorb rainwater and reduce storm water runoff. Native plants also reduce the need to use chemical pesticides and herbicides, which can have adverse effects on our local ecosystems and wildlife. If you live in Santa Cruz, try planting species such as California poppies, sticky monkey flower, black sage, and manzanita bushes.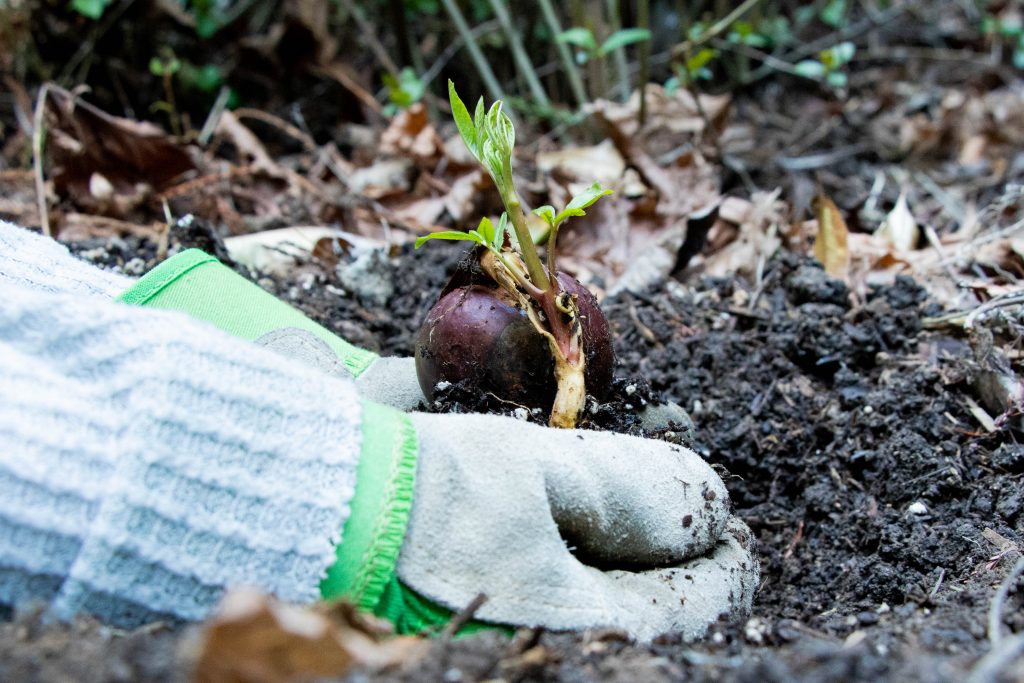 3. Avoid using chemical pesticides and herbicides in your yard or on your lawn. Try using less toxic alternatives instead such as horticultural oil, neem oil, or vinegar spray to help keep our watershed clean and healthy for all beings.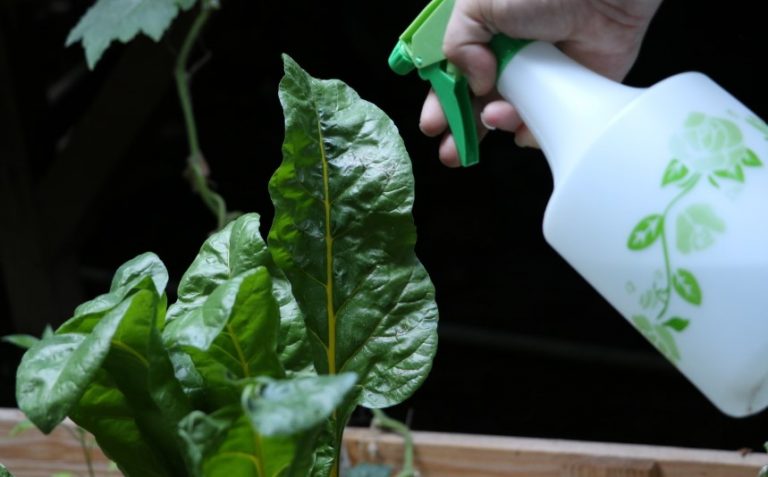 4. While reducing the amount of disposable items we use is the best way to prevent pollution, recycling also helps to keep items out of landfills and our oceans. Use your recycling guide to help you recycle materials such as aluminum cans, glass bottles, and cardboard properly in your blue bin. Household hazardous waste (HHW) items such as motor oil, paint, and lightbulbs should be brought to a local drop-off site for FREE disposal.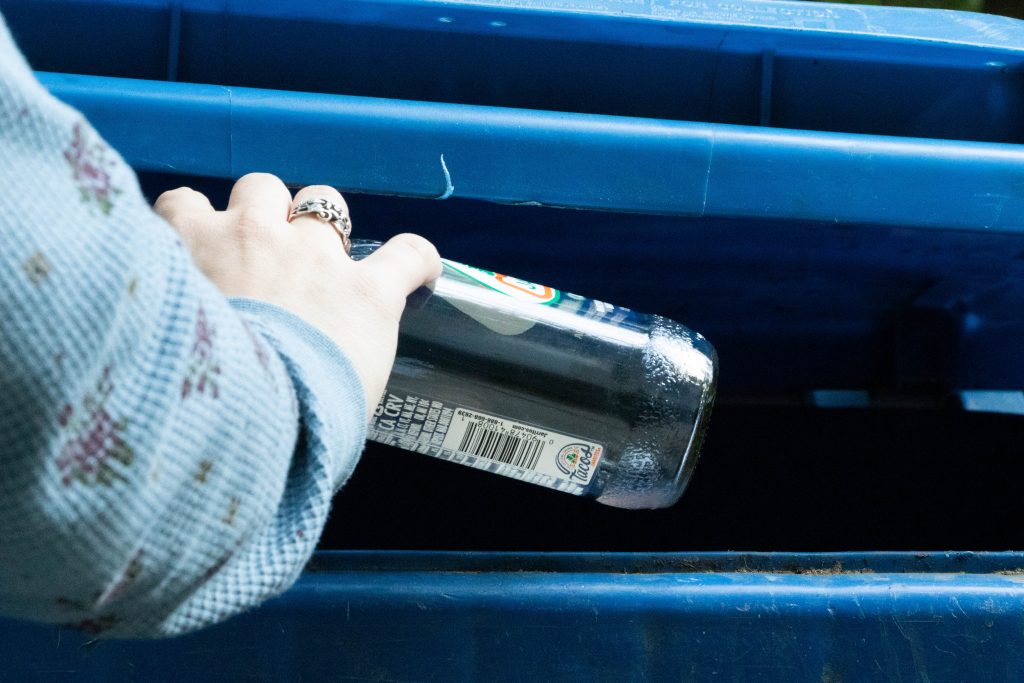 5. Look around your yard and home and pick up litter, food wrappers, plastic bags, and other harmful trash items. This will prevent the rain or wind from carrying these items into storm drains, creeks, or the San Lorenzo River, all of which drain into Monterey Bay.
You can find safety instructions for conducting your own, local cleanup here.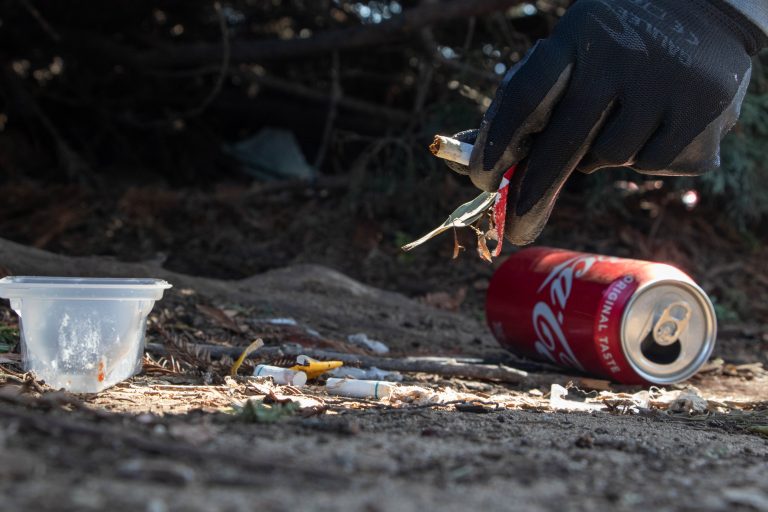 6. Look around your yard and pick up cigarette butts, disposing of them properly in a garbage receptacle to prevent them from washing into storm drains, creeks, or the San Lorenzo River, all of which drain into Monterey Bay. Please use gloves or grabbers when picking up cigarette butts. Cigarette butts are made of plastic and contain toxic chemicals such as arsenic and nicotine. They take years to decompose in the environment and can be extremely harmful to wildlife.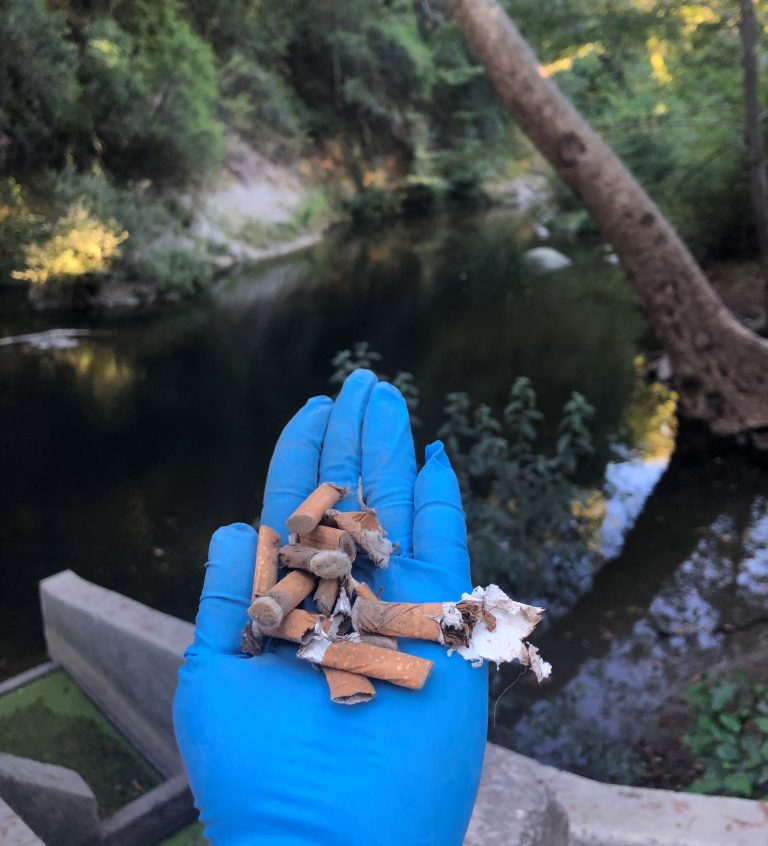 7. Dispose of single-use face masks and gloves in the trash. Don't discard them in a parking lot or on the ground after use! Masks and other PPE items can entangle wildlife, making them immobile and causing them to become injured. Consider using re-usable face masks to reduce your waste, and always be sure to wash masks thoroughly between uses.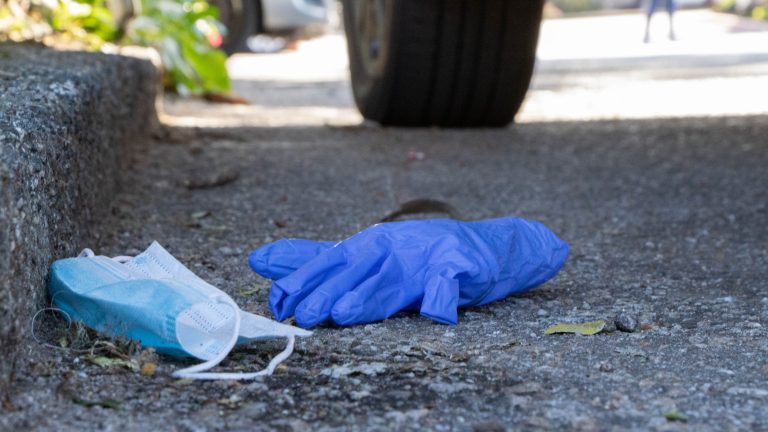 8. Pick up pet waste in your yard and dispose of it in the garbage. Pet waste can harbor harmful bacteria that can easily be moved through our waterways when it's washed by rain into storm drains, creeks, or the San Lorenzo River, all of which drain into the Monterey Bay. When pet waste enters our water, it can make both wildlife and humans sick.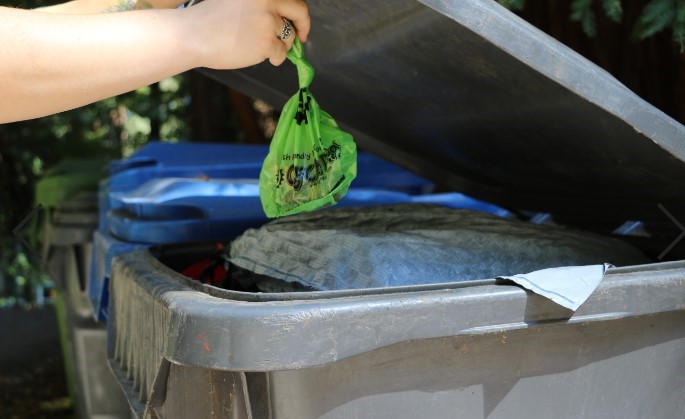 9. Put leaves and yard waste into your green waste bin, don't blow leaves into the street as this can clog storm drain inlets. Sweep driveways, patios, and walkways rather than hosing them down into the gutters and storm drains.
10.  Bring construction materials indoors or cover & contain them so that rain doesn't wash them away.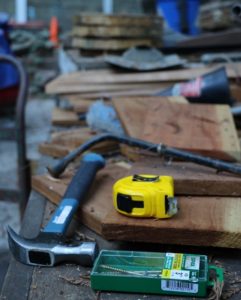 11. Don't overstuff your bins or allow them to overflow. Make sure your bins are closed all the way and properly secured to prevent wildlife from getting into them. Please don't place them over storm drain inlets.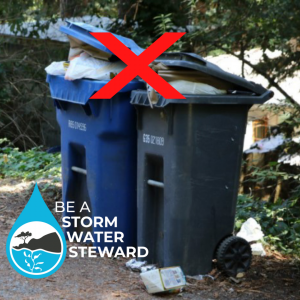 Where does the flow go? Explore how water moves across our landscape, the interconnectedness of our waterways and planet, the threats facing our watersheds, and how we can all contribute to a healthy watershed that supports thriving ecosystems and human populations.
Help protect our watershed and oceans by pledging to reduce your use of single-use plastic! Sign the pledge by clicking here. You will receive an email from Save Our Shores with tips to get you started on your reduced-waste journey!
This outreach campaign is supported by the City of Santa Cruz. Learn more about the City of Santa Cruz's storm water management by clicking here.