When:
June 30, 2020 @ 4:00 pm – July 30, 2020 @ 5:30 pm
2020-06-30T16:00:00-07:00
2020-07-30T17:30:00-07:00
Q&A: "Sharing Equity-Focused Regional Reflections on the 2040 Vision"
Award-winning director Damon Gameau's film, 2040, highlights fears for his 4-year-old daughter Velvet's future and solutions that can help communities become more resilient in the face of worsening climate conditions while regenerating the ecosystems that make life on Earth possible. The fun info-animations and interspersed videos of children sharing their hopes for the future make this film a good conversation starter for families.
Our panelists will share their reflections on 2040 and discuss how the climate solutions and the vision for a different tomorrow shown in film may help our region envision a new, hopeful story while adapting to our changing reality. We will also look at how the pandemic, the economic crisis, and a growing awareness of how institutionalized racism has harmed our culture are affecting the decision making process and why incorporating an antiracist, equity-focused lens along with local knowledge, culture, and history into policymaking is essential as we pursue solutions like those offered in the documentary to the myriad of issues our local communities and our blue planet face.
Panelists:
JUSTIN CUMMINGS
Justin is originally from the South Side of Chicago. He earned a BS in Biology and a BA in Spanish from Eastern Illinois University. In 2007 he moved to Santa Cruz to pursue a Ph.D. in Ecology and Evolutionary Biology at the University of California Santa Cruz. After finishing his Ph.D. 2013. he spent two years as a post-doc studying climate change in the Everglades at Florida International University in Miami, FL. In 2015 Justin moved back to Santa Cruz to serve as the founding director of the UCSC Doris Duke Conservation Scholars Program. In 2018 Justin joined the Santa Cruz City Council and is currently an environmental sensor technician and drone operator, and the Mayor for the City of Santa Cruz.
REBECCA J. GARCIA
A native of Watsonville, Rebecca has served on the City Council since 2014 and is currently Mayor of Watsonville. She has been a lead for many City resolutions and ordinances including reaffirmation of Watsonville as a Sanctuary City, addressing human trafficking, and providing safe and affordable housing. Most recently at her request the City voted to ban flavored cigarettes, all vaping products, and tobacco in pharmacies. Rebecca developed a partnership between the City and the Pajaro Valley Unified School District to create a successful paid summer youth internship to promote civic engagement. For her advocacy on Climate Change, Rebecca received two Beacon Spotlight Awards at the League of Cities annual conference —one for greenhouse gas reduction and the other for energy savings. As a city council member she sits on the Santa Cruz County Housing Authority, the Santa Cruz County Youth Violence Prevention Steering Committee, and the Santa Cruz County Latino Affairs Commission.
MICHAEL MÉNDEZ
Michael has a new book called Climate Change From The Streets about the struggle of low-income and minority communities to have a voice in shaping environmental policy and, in particular, the conflicts that have shaped California's climate policies. Michael contends that we must incorporate local knowledge, culture, and history into policymaking to fully address the global complexities of climate change and the real threats facing our local communities. He is Assistant Professor of Environmental Planning and policy at the University of California, Irvine. He previously served in California as a senior consultant, lobbyist, and gubernatorial appointee during the passage of the state's internationally acclaimed climate change legislation.
FRANCISCO ESTRADA
Francisco is a native of the Pajaro Valley. After completing his graduate work at San Jose State University, Francisco spent the next few years working for the Santa Cruz County Office of Education helping to provide the youth in Watsonville with vocational opportunities through the Workforce Innovation and Opportunity Act grant and the Sueños Program. In his role as Program Associate with the Pajaro Valley Community Health Trust, he is aware of the importance of promoting good health and bringing equity to the residents of the Pajaro Valley. Francisco joined the Watsonville City Council in 2018 and served as Mayor in 2019. In his spare time, he volunteers as a mentor for the Aztecas soccer program, teaches history at Hartnell College, and serves on the Advisory Board of Regeneración – Pajaro Valley Climate Action.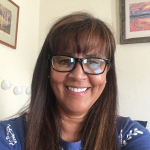 TAMELA HARKINS
Tamela brings her passion for environmental justice to her role as an English teacher at Pajaro Valley High School in Watsonville. She also advises La Vida Verde, a student-led club fighting the climate crisis through raising awareness and active solutions. The club, which has contemplated why food is a key issue for PV high students, planted a decolonization garden this spring. Tamela has been teaching sustainability and eco literacy including co-founding several programs and magnet schools since 1990. Her focus has been on catalyzing youth activism toward local transformation and shifting the paradigms of standardized conventional curricula to proactive value adding education.
ALEXII SIGONA
Alexii is a member of the Amah Mutsun Tribal Band and seasonal program assistant for the Amah Mutsun Land Trust. He is currently a Ph.D. student in the Department of Environmental Science, Policy and Management at the University of California, Berkeley and serves on the board of directors of Roots & Routes IC. Alexii is particularly interested in how indigenous peoples' engagement in land stewardship practices can be integral for cultural revitalization. Given his experience as a land steward for the Amah Mutsun Land Trust, he is also interested in collaborative natural resource management and access rights for Indigenous communities in California. In the future, Alexii hopes to increase avenues for indigenous communities to be the leaders in environmental decision making affecting their respective homelands.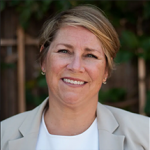 TIFFANY WISE-WEST
As the Sustainability and Climate Action Manager for the City of Santa Cruz, Tiffany has been largely responsible for the city's award winning emissions mitigation and climate adaptation policies, projects, and programs. She also formed and leads the Central Coast Climate Collaborative, a network of local and regional leaders throughout six counties, that address climate change mitigation and adaptation. Tiffany has brought several hundreds of thousands of dollars in grant funds to our community to develop climate and sustainability awareness tools and resources and to implement real world mitigation solutions to the local and regional threat of ocean warming and sea level rise. In 2019, Save Our Shores honored Tiffany with our Ocean Hero of the Year award in recognition of her tireless efforts to protect our ocean paradise from environmental threats.