When:
June 8, 2020 @ 10:00 am – 11:00 am
2020-06-08T10:00:00-07:00
2020-06-08T11:00:00-07:00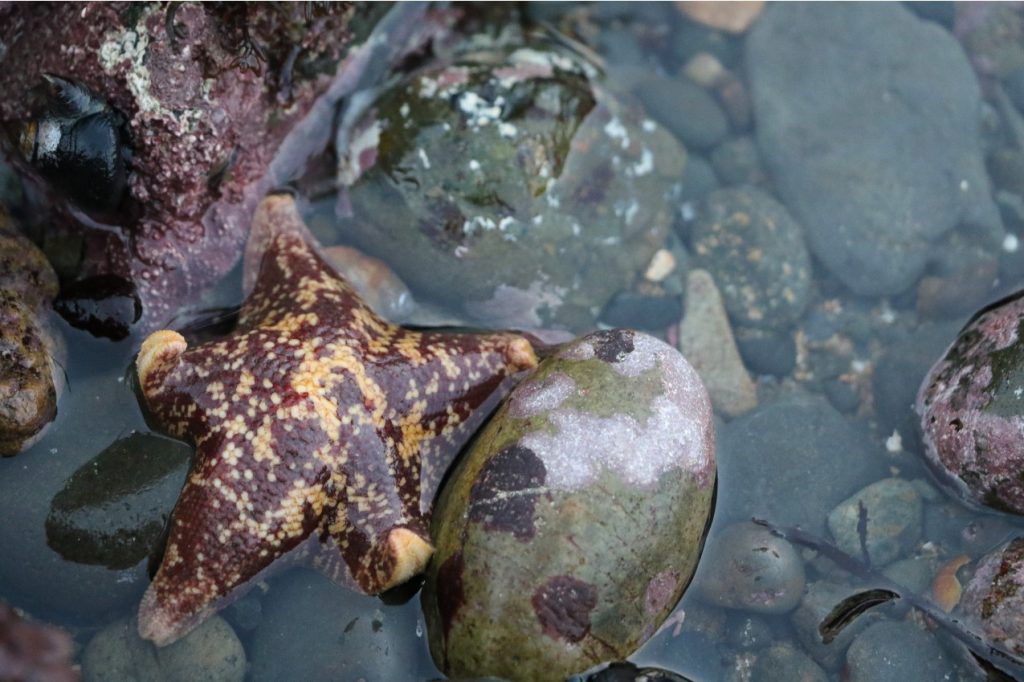 Kick off World Oceans Day and Save Our Shores' Ocean Week by joining us for an exploration in the salty spray zones of the rocky shores along our coast! Tune in to our Facebook Page LIVE on Monday, June 8th at 10am for this fun & kid-friendly marine morning!
We will begin with a reading of the book "In One Tidepool: Crabs, Snails, and Salty Tails" by Anthony D. Fredricks. Afterward, we will virtually explore the tidepools along the rocky shore to find some of the unique animals we learned about in the reading, and to learn about one of the most extreme places that animals live! This event is great for kids grades PreK-5.
Save Our Shores' Oceans Week will promote the ongoing ocean awareness and advocacy that's crucial—especially during times of crisis. Most events have sliding scale ($0-$25) ticket/suggested donation to help support our 42-year-strong organization's continuing work during these challenging times. Our revenues have been hard hit by the coronavirus situation and donations of any size to help support our ongoing work during these challenging times would be greatly appreciated. That said, we understand that many are facing financial hardship now and want everyone to feel welcome attending whether they are able to donate at this time or not.
REGISTER HERE.
I understand that by RSVPing to this event I am subscribing to the Save Our Shores email list and can unsubscribe anytime.