When:
November 17, 2019 @ 3:00 pm – 7:00 pm
2019-11-17T15:00:00-08:00
2019-11-17T19:00:00-08:00
Where:
Capitola Mall, Store J08 (Between Target & the food court)
1855 41st Ave
Capitola, CA 95010
USA

Contact:
Gail McNulty
831-462-5660, x4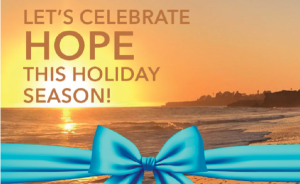 A mix of awareness-raising and community-building activities will encourage a deep look at how we can work together to advocate for and begin building a better future. We hope to facilitate dialogue that benefits from a diversity of experiences to build a heightened understanding of our region's role in the world's ocean and climate story.
Students will be encouraged to share what they learn with teachers and classmates to raise awareness and plant seeds of hope during the November 29-December 6 Week of Global Climate Action, throughout the holiday season, and beyond.
Attendees will be invited to join S.O.S. WaveMakers, Save Our Shores' newly-forming network of young Monterey Bay/Bay Area ocean and climate leaders.
Parents, guardians, educators, and community leaders who may be interested in joining the S.O.S. WaveMaker Resource Circle are invited to attend from 6-7pm for our end-of-day presentations and closing dialogue.
Vegetarian snacks and pizza will be provided. Please bring a water bottle.
PHOTO CREDIT: GIANNA SCALZO, SAVE OUR SHORES WAVES & WILDLIFE 2019