When:
March 10, 2020 @ 8:00 am – 9:00 am
2020-03-10T08:00:00-07:00
2020-03-10T09:00:00-07:00
Where:
701 Ocean St
Santa Cruz, CA 95060
USA

Contact:
Emily Pomeroy
831-462-5660 x3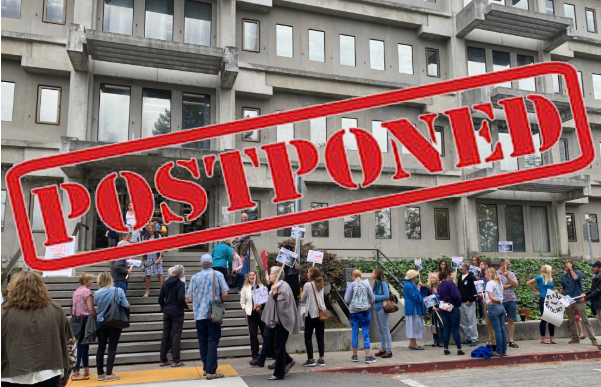 NOTICE: We are CANCELLING this rally as a precautionary measure to help prevent the spread of COVID-19. We hope to reschedule the rally for April prior to a Board of Supervisors meeting that will include current proposed single-use plastics reforms.
Calling all Santa Cruz County residents who care about our ocean backyard… Let's
"Lead the way as we protect our Bay"
! Join us as we rally to ask the Santa Cruz County Board of Supervisors to act to reduce single-use plastics in our county on March 10th! Help to protect our Bay and show California and other states how and why we must pass groundbreaking single-use plastic reforms. We will rally outside of the county building, then march into the Board of Supervisor's meeting at 9am. Those who are able to stay are encouraged to make public comment. Bring a sign or hold one of ours!
Why? Earth is drowning in plastic trash. 
It's harming our health, destroying our habitats, and intensifying the
climate emergency
.
By approving precedent-setting, meaningful single-use plastic reforms, Santa Cruz County can stand up to the profit-driven, "live like there's no tomorrow" plastics industry and set a powerful example for others. LEARN MORE ABOUT OUR PLASTIC POLLUTION CAMPAIGN
"We can't live in a disposable world!"
Click 

here to sign up to volunteer to circulate our Plastic Bottle Ban Petition

.

Click here to RSVP to our Facebook event for the Rally and share it to and help spread the word!