When:
February 11, 2021 @ 6:00 pm – 8:00 pm
2021-02-11T18:00:00-08:00
2021-02-11T20:00:00-08:00
You're Invited!
Join us from the comfort of your own home as we mix up karma for our life-giving Sanctuary with a fun virtually-connected evening of cocktail & mocktail making led by a local mixologist, cupcakes from your favorite local bakery, music curated by DJ Mai Girl, a collaborative Ocean LOVE songwriting experience led by The Brothers Koren, Ocean LOVE Trivia, inspirational videos exemplifying our organization's vital work, and more!
Your ticket contributions will support our ongoing education, action, and advocacy work to help us save all that we can in our ocean ecosystems while protecting our shared future during these challenging times. Since you will be providing your own refreshments for the evening, your entire ticket contribution is tax deductible!
The Evening's Ocean LOVE Entertainment & Fun…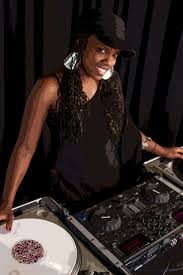 DJ Mai Girl started her love affair with music the first time her mother played her Stevie Wonder's "Another Star". Life would never be the same. In the years to follow, she familiarized herself with more genres of music, including underground hip hop, pop, alternative, old school, electronic, Latin rhythms. While spinning these genres for ten years on public radio (on and off), she finessed her way into spinning for live events. DJ Mai Girl plays at fundraisers, private events and weddings all over the San Francisco and South Bay areas. She consistently plays one MJ, Stevie, or Prince song every set to remind herself of why she started DJing in the first place. Her unique blend of genres and hand-picked selections keep people moving all night.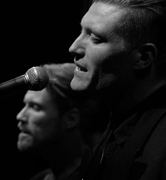 After 15 years of touring with Coldplay, Pink, and Rod Stewart and hearing their music in major movies, The Brothers Koren experienced first hand how restrictive the music industry was to their expression and knew they wanted to redefine the landscape. They launched the writer/producer team BRÅVES as an experiment in finding value in expression without rules. Now, through the development of The Songwriter's Journey, they are helping others reclaim the music they abandoned to do the same.

Keep the LOVE Local! Support our region's cupcake shops & bakeries!
Once you purchase your ticket, we'll be in touch with the ingredients you'll want to have on hand to mix up the evening's signature cocktails & mocktails. We also encourage you to support your favorite local cupcake shop or bakery by purchasing some sweet treats for the evening (see a few options below and let us know of any cupcake shops and bakeries we should add to the list)!
Alta Bakery & Cafe (Monterey) • BiteSize Bakery (Redwood City) • Blue Aces Bake Shop (Salinas) • C'est Si Bon Bakery (San Jose) • Cheesecake Dreamations (Marina) • Copenhagen Bakery (Burlingame) • Cutesy Cupcakes (Scotts Valley) • Dolly Cakes (Salinas) • Eddison & Melrose (Pacific Grove) • Frost Cupcake Factory (San Jose) • Gayle's Bakery (Capitola) • Half Moon Bay Bakery • Icing on the Cake (Los Gatos) • Kara's Cupcakes (Palo Alto & San Francisco) Kelci's Cakes (Carmel) • La Patisserie Bakery (Cupertino) • La Placa Family Bakery (Ben Lomond) • Layers Cakes (Monterey) • Moonside Bakery and Cafe (Half Moon Bay) • Rebeca's Bakery (Watsonville) • Satura Cakes (Los Altos) • Sibby's Cupcakery (San Mateo) • Sweet Diplomacy (Los Altos) • The Buttery (Santa Cruz) • The Perfect Crumb (Monterey) • Whale City Bakery (Davenport)