When:
September 1, 2020 @ 9:00 am – September 30, 2020 @ 12:00 pm
2020-09-01T09:00:00-07:00
2020-09-30T12:00:00-07:00
Contact:
Emily Pomeroy
831-462-5660 x3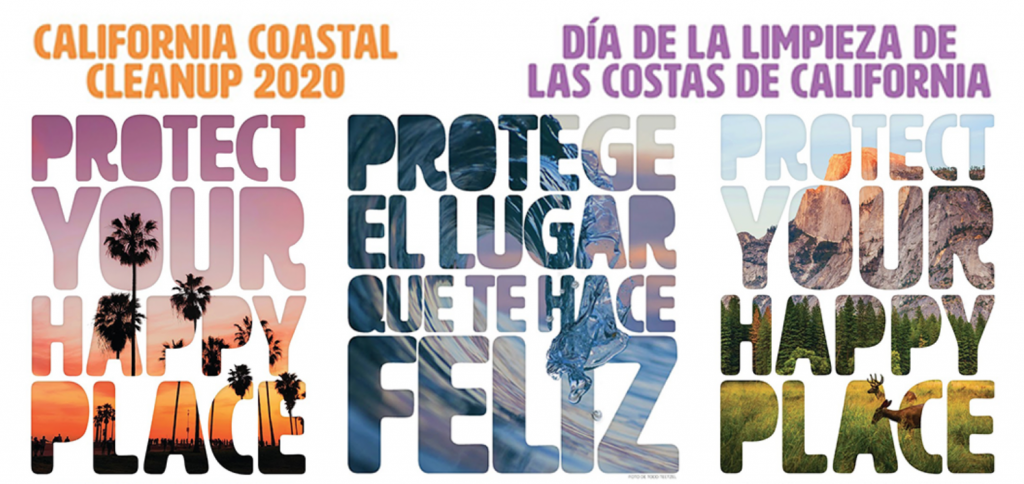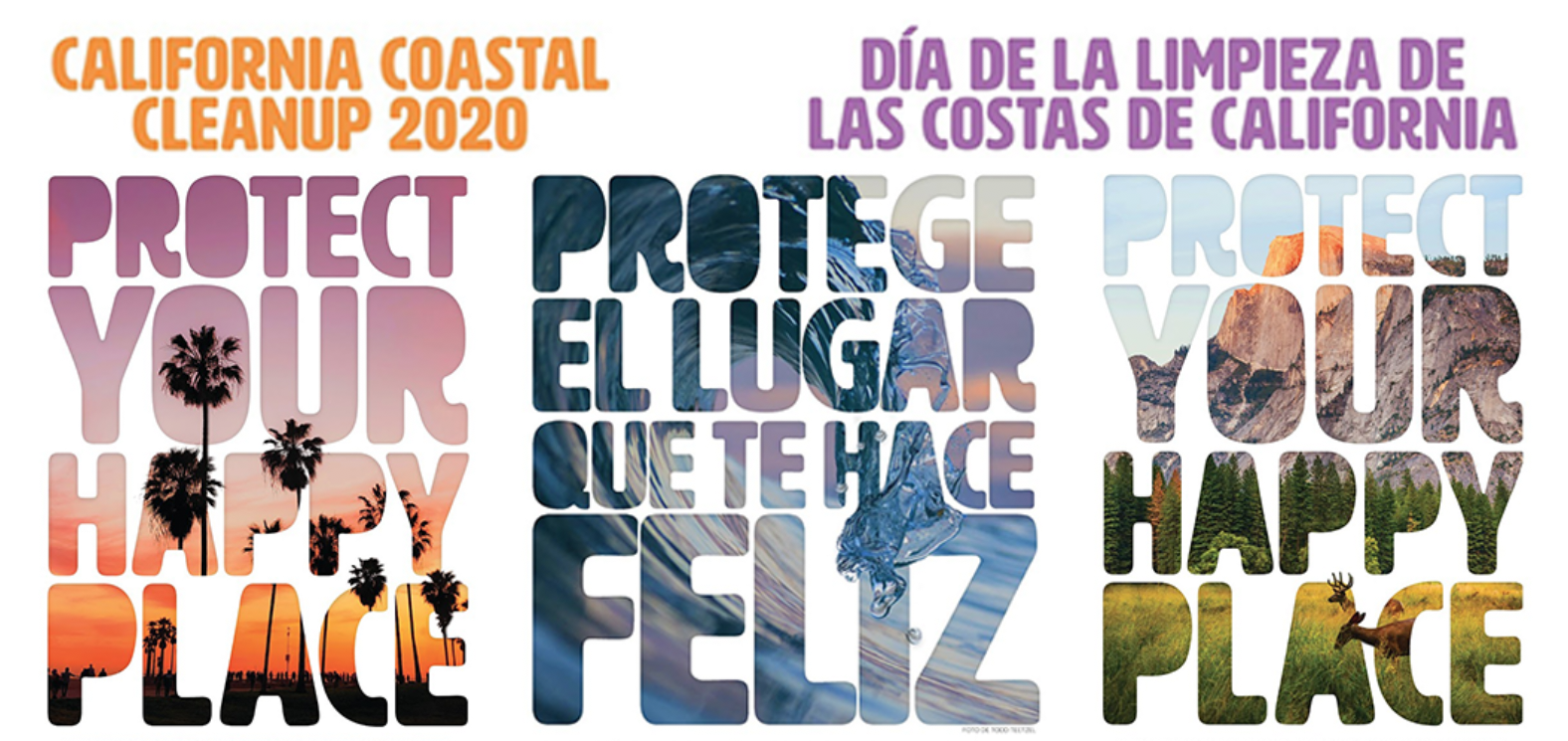 Annual Coastal Cleanup will look a bit different this year. To prevent the spread of Covid-19, we will not be hosting cleanups at organized sites on one particular day. Instead, you can conduct your own local cleanup with those those you have been sheltering in place with on any Saturday during the month of September. These individual, close-to-home cleanups will help to protect our oceans beginning at our own front doors. While we are sad that we won't be able to meet you at the beach this year, we are excited for our wider community to have a month of voluntary stewardship!
Click HERE to learn more and find out how to participate.
La Limpieza Costera Anual será un poco diferente este año. Para prevenir la propagación del COVID-19,  no vamos a tener las limpiezas en sitios organizados en un día en particular. En lugar de eso, usted puede conducir su propia limpieza local con aquellos que ha estado refugiándose en lugar en cualquier sábado durante el mes de septiembre. Estas limpiezas individuales, cerca de la casa, ayudará proteger nuestros océanos empezando a nuestras propias puertas. Mientras estamos tristes que no podemos encontrarnos con ustedes en la playa este año, estamos emocionados de que nuestra comunidad más amplia disfrute de un mes de administración voluntaria.
HAGA CLIC AQUÍ para aprender más.

By participating you understand and agree that neither Save Our Shores, the State of California,
California Coastal Commission, nor associated jurisdictions may be held liable or responsible in any way for any injury, death, or other damages to you or your family, heirs, or assigns that may occur
as a result of your participation, or as a result of product liability or the negligence,
whether passive or active, of any party in connection with the cleanups.
Al participar usted entiende y acepta que ni Save Our Shores, el Estado de California, Comisión Costera de California , ni las jurisdicciones asociadas pueden ser consideradas responsables de ninguna manera por cualquiera herida, muerte u otros daños a usted o a su familia, herederos, o cesionarios que puedan ocurrir como resultado de su participación, o como resultado de la responsabilidad del producto o la negligencia, sea pasiva o activa, de cualquier parte en relación con las limpiezas.