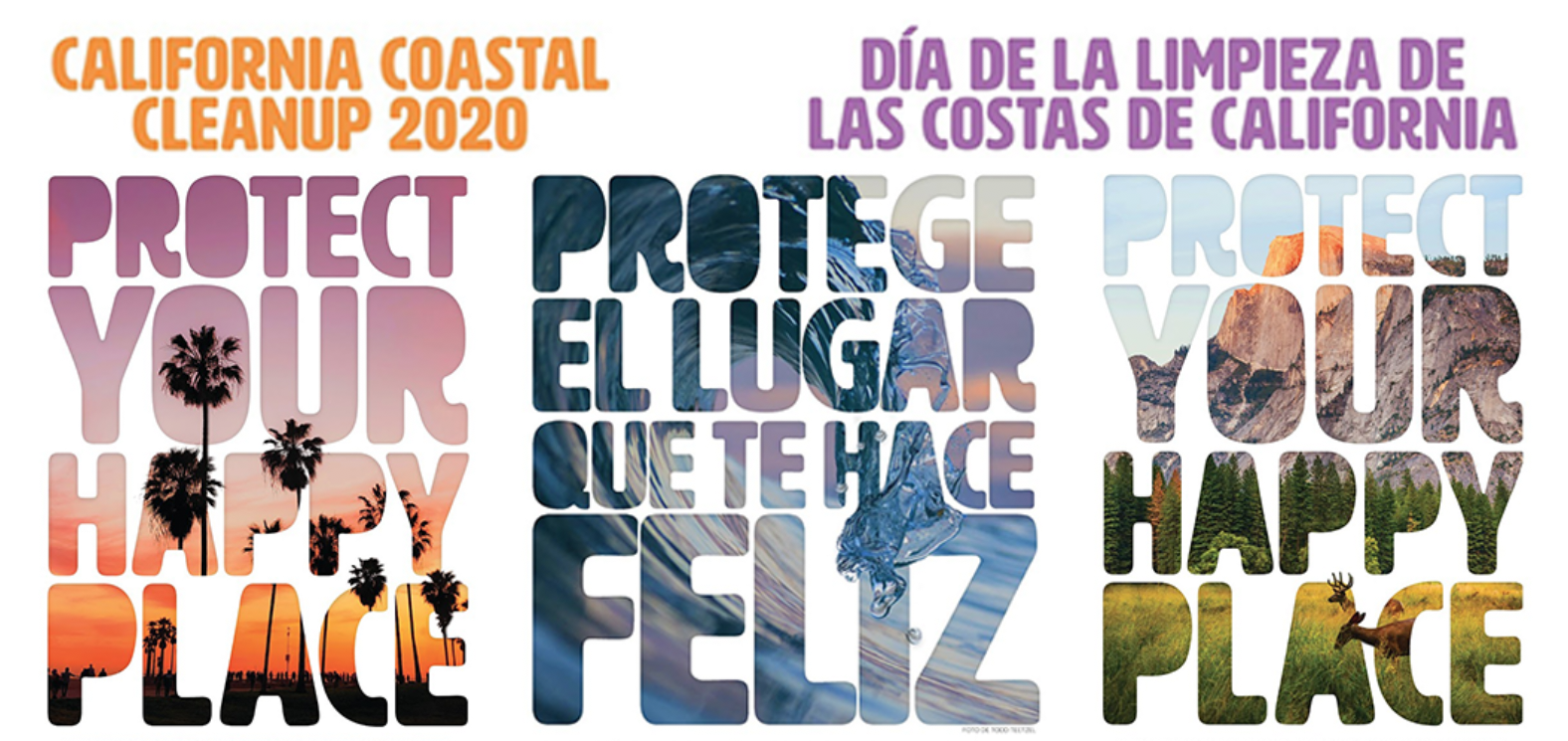 We're staying close to home these days but we're all connected, from the mountains to the ocean. Every Saturday in September grab your family or housemates to clean up your street, park, neighborhood, local shoreline, or anywhere else that makes up your happy place.
Thank you to our ACC 2020 Sponsors!​
Annual Coastal Cleanup will look a bit different this year. To prevent the spread of Covid-19, we will not be hosting cleanups at organized sites on one particular day. Instead, you can conduct your own local cleanup with those you have been sheltering in place with on any Saturday during the month of September. These individual, close-to-home cleanups will help to protect our oceans beginning at our own front doors. While we are sad that we won't be able to meet you at the beach this year, we are excited for our wider community to enjoy a month of voluntary stewardship!
If you are unable to go out for a cleanup and would still like to be involved, CLICK HERE to access our at-home activities!
If you are interested in conducting a cleanup, you can follow these steps to participate safely: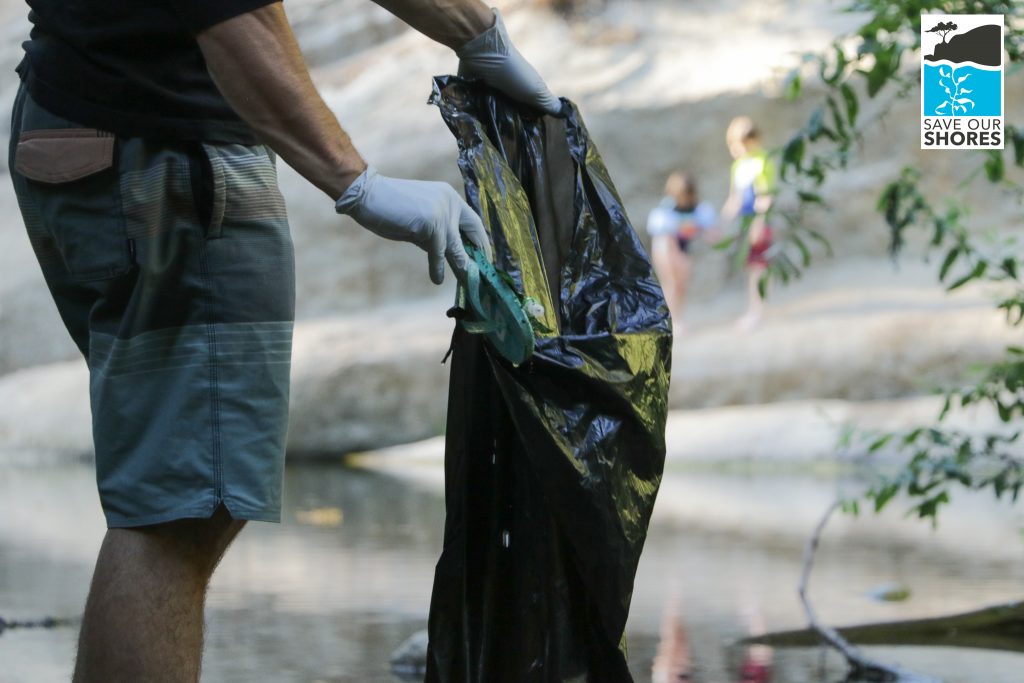 Step 1: Gather your family, housemates, or those you have been sheltering in place with.
Step 2: Watch the video on the right to learn how cleaning up close to home can help protect our oceans! 
Step 3: Watch the video on the left to review the instructions for conducting a safe, socially distant cleanup. Always be sure to check the most up-to-date Covid-19 information for your area.
Furthermore, the current wildfires have added the additional safety hazard of poor air quality. We urge you to check the air quality before conducting your cleanup using an air quality index (AQI). If your AQI is not in the Green or Yellow zone, please do not go out. 
Step 4: Download the Clean Swell App to collect data on the items you find during your cleanup. Watch the video to the right to learn more!
Data collection is an important part of Coastal Cleanup Day. The data that is collected about the types and quantities of debris picked up can be used for outreach, policy and advocacy, and more! 
If you collect data, one person in your group should be designated as the data collector and not pick up trash, to prevent spreading germs.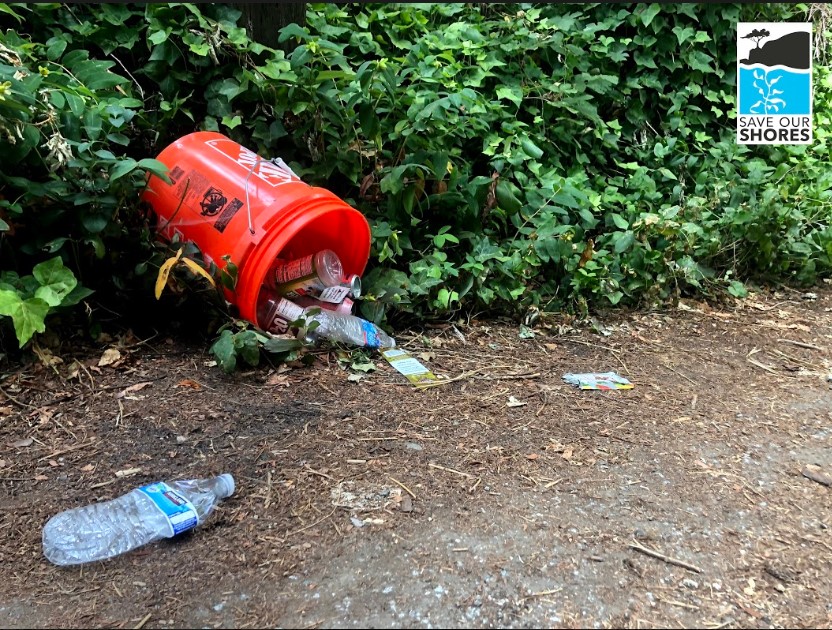 Step 5: You and your family, housemates, or those you've been sheltering-in-place with can cleanup your street, local park, neighborhood, or local shoreline on any Saturday in September! Only collect what you will be able to bring home and dispose of in your personal garbage bins.
For more information on waste disposal, CLICK HERE.
Step 6: To share photos, videos, and stories from your cleanups, use the form below and/or post to your Instagram feed, tag @SaveOurShores, and use the hashtags #SOSACC2020 and #ProtectYourHappyPlace which will direct your post to be added to our ACC 2020 gallery (below). If you find something strange, bizarre, or just downright hilarious, upload and choose "Most Unusual Find" in the dropdown or post to Instagram with the hashtag #MostUnusualFinds and tag @SaveOurShores!
Share youre photos, videos, & stories!
If it is not safe or you do not feel comfortable conducting a cleanup in your area, you can still participate with these fun and engaging at-home activities!
By participating you understand and agree that neither Save Our Shores, the State of California,
California Coastal Commission, nor associated jurisdictions may be held liable or responsible in any way for any injury, death, or other damages to you or your family, heirs, or assigns that may occur
as a result of your participation, or as a result of product liability or the negligence,
whether passive or active, of any party in connection with the cleanups.